North America
4 in 5 people in US say 'America is falling apart': Poll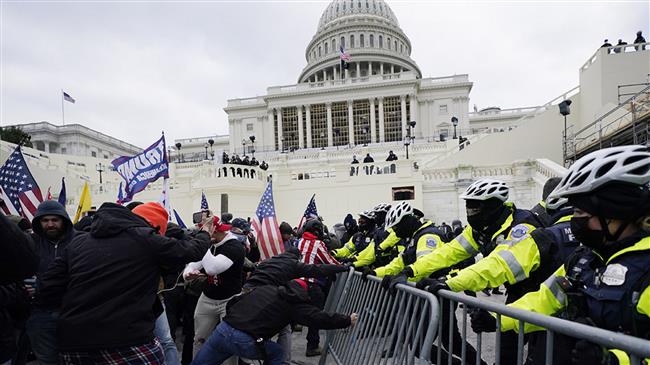 A new poll has revealed that about 4 in 5 Americans believe the United States is "falling apart," a week after President Donald Trump's supporters rioted at Capitol Hill over the disputed 2020 presidential election which they said was rigged in favor of President-election Joe Biden.
In the violence on January 6 at least five people died, including a police officer. Democrats have accused Trump of instigating the riots and impeached him on Wednesday after charging him with "incitement of insurrection."
The House of Representatives blamed Trump for the violence with his claims of massive election fraud. Trump now faces trial in the Senate where lawmakers can bar him from ever holding public office again.
According to a new Axios-Ipsos poll released on Wednesday night, most Americans agreed with the statement that "America is falling apart." The poll included interviews with more than 1,000 adults from Monday to Wednesday.
The poll was released the same day the House voted along bipartisan lines to impeach Trump for his role in the Capitol riots, making him the first president in American history to be impeached twice.
The poll found that support among Americans for removing Trump from the White House with just a week left in his term increased by 5 percentage points from just after the violence last week.
Some 56 percent of Americans agree that Trump should be immediately removed from office, up from 51 percent who said the same last week, according to the survey.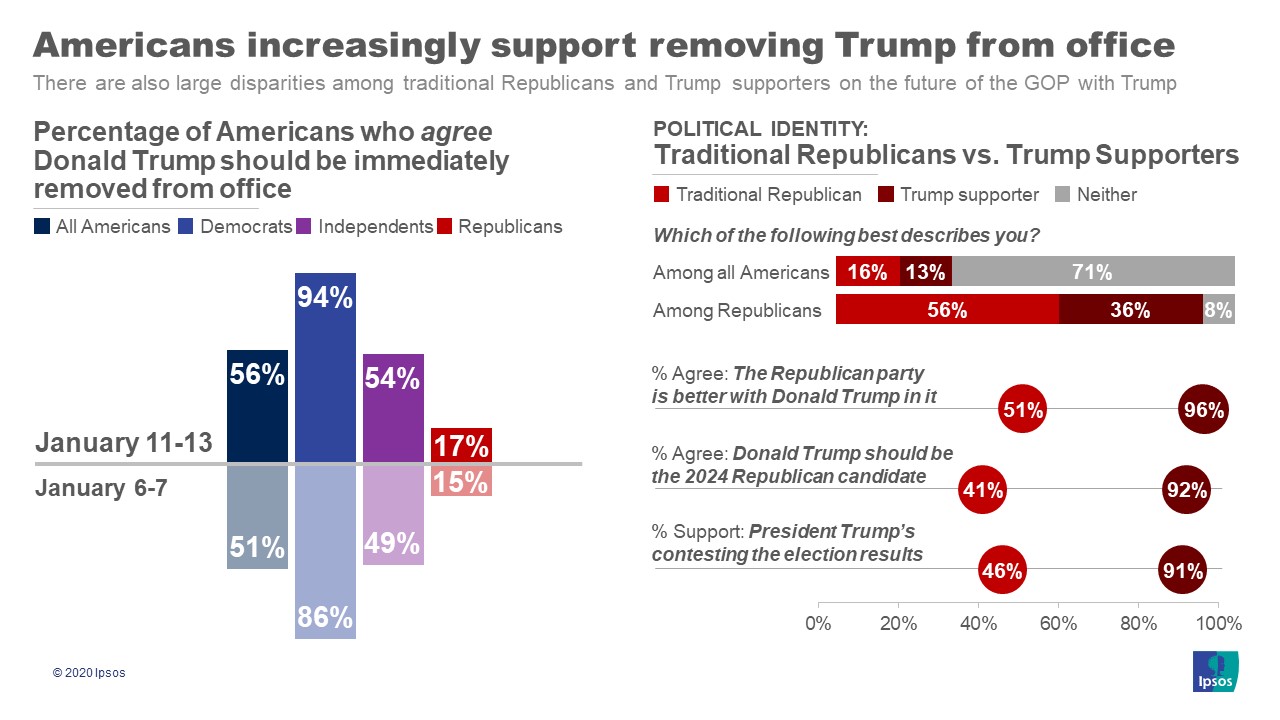 Trump had encouraged his supporters to "be wild," and "fight like hell…to take back our county."
About 20,000 US troops are to be deployed to Washington, DC for Biden's inauguration next week as concerns rise about the likelihood of "extremist violence" ahead of the January 20 event.
"I think you can expect to see somewhere upwards of beyond 20,000 members of the National Guard that will be here in the footprint of the District of Columbia," Washington Metropolitan Police Chief Robert Contee said on Wednesday.
Earlier this week, Pentagon authorized 15,000 National Guard members to be sent to the District for the inauguration.
The FBI has warned police chiefs to be on high alert and "Overshare Intelligence", and be mindful of potential lone-wolf actors and local armed groups.
FBI Director Christopher Wray and the acting director of the United States Citizenship and Immigration Services, Kenneth Cucinelli expressed great concern about the potential for extremist violence.
The FBI has issued warnings of armed protests planned in all 50 US state capitals in the days before January 20.