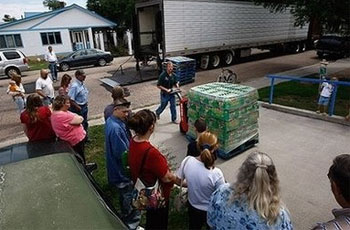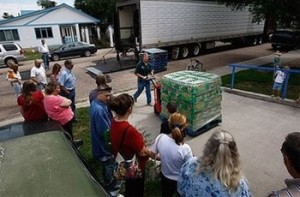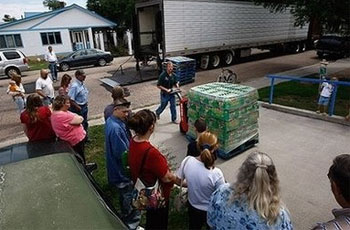 Nearly 40 million people in the US have lived below the bread line last year as the recession snuffed out jobs and dragged down incomes.
Last year's poverty rate of 13.2 percent was the highest since 1997, and its rise to over 12.5 percent in 2007 was the first significant bump in four years, said the US Census Bureau's latest report.
"Real median household income declined by 3.6 percent between 2007 and 2008 … and the decline was widespread," said the annual Income, Poverty and Health Insurance Coverage in the United States report.
The number of Americans who lived in poverty also rose last year, from 37.3 million people in 2007 to 39.8 million people in 2008.
In the United States, a person or family is considered poor if their income is less than the poverty threshold for their size of household.
The poverty threshold for one person in 2008 was just under USD 11,000, and for a family of four was USD 22,025.
Last year the median US household income — the dollar amount which falls right in the middle of the earning spectrum — dropped 3.6 percent to 50,303 dollars from 52,163 dollars in 2007, a fall that the report blamed on the economic crisis, the worst since the Great Depression of the 1930s.
The drop in the median income was the largest annual decline in household income since 1991, the report said.
Falling incomes were directly tied to the rise in poverty, the report added.