Myanmar
48,000 expected births to complicate situation in Rohingya camps in Bangladesh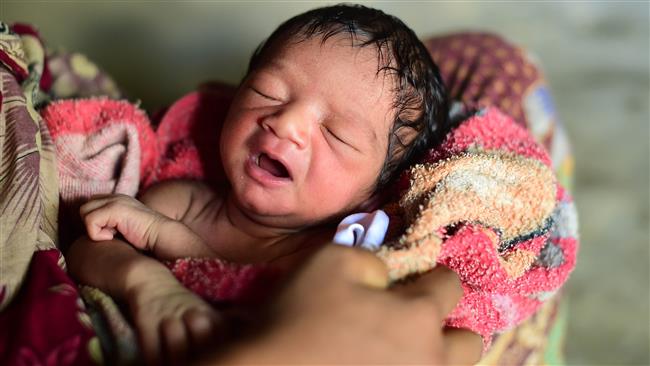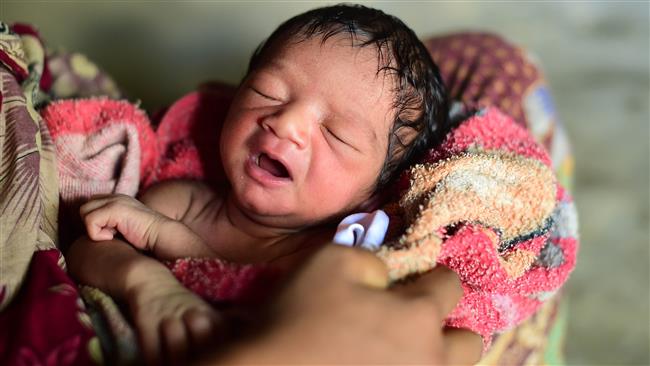 An aid agency has warned that thousands of expected new childbirths at refugee camps set up for Rohingya Muslims in Bangladesh could seriously complicate the situation at the already-resource-strapped sites.
More than 655,000 Rohingya Muslims have so far fled the predominantly-Buddhist Myanmar to neighboring Bangladesh since the Myanmarese military intensified a heavy-handed crackdown against the Muslim minority there on August 25, 2016.
Save the Children aid agency said in a report on Friday that an estimated 48,000 babies would probably be born in the Bangladeshi camps in 2018.
'No place for a child to be born'
The aid agency said the unsanitary conditions in the camps would increase the risk of diseases, malnutrition, and deaths among the newborns.
"The camps have poor sanitation and are a breeding ground for diseases like diphtheria, measles, and cholera, to which newborn babies are particularly vulnerable," said Rachael Cummings, the agency's health adviser in Cox's Bazar, the nearest city to the camps. "This is no place for a child to be born."
A Bangladeshi official described the prospect of 48,000 newborns in the unhygienic camps as mind-boggling.
"Simply, this will be disastrous and terrible for us," said Priton Kumar Chowdhury, a deputy director of the government's social services department in Cox's Bazar. "I can't imagine it, and my brain does not actually know how to deal with this."
The social services department has already identified more than 36,000 orphans in the camps, Chowdhury said.