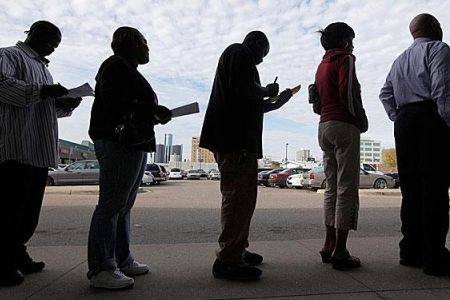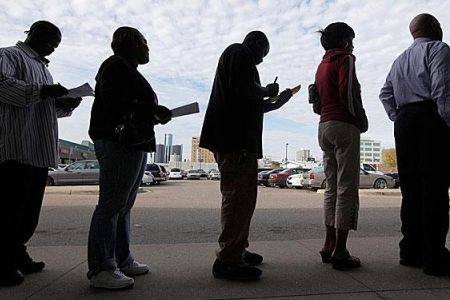 The US Bureau of Labor Statistics (BLS) says 6.8 million jobs were lost from September to December 2009 and the world's biggest economy is still facing a tough time.
The big job losses overshadowed the 6.6 million jobs created during the same period, the BLS said in a report released on Wednesday. Job losses had hit a high of 8.5 million in December 2008.
The report also said that businesses with fewer than 50 employees and construction sector account for most of the job losses.
"Firms of all sizes experienced continued net job losses in the fourth quarter of 2009. Firms with 1 to 49 employees accounted for 61.8 per cent of all net losses," the BLS said.
According to the report, opening businesses created 1.3 million jobs in the same quarter.
"Opening establishments gained 1.3 million jobs, an increase from the previous quarter when opening establishments created 1.2 million jobs," it said.
Growing businesses added 5.3 million jobs during the same period, the report added.
About 180,000 new companies were set up during the quarter, which contributed 701,000 of those new jobs, roughly flat compared with the prior quarter, the BLS added.