Lebanon
6 soldiers killed in north of Lebanon fighting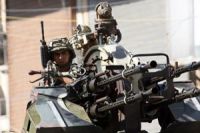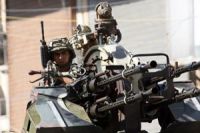 At least six Lebanese troops have been killed in clashes between the army and terrorists in the country's second largest city of Tripoli.
According to Press TV, the army said in a statement that the soldiers were killed in the northern city's historic market during encounters with the terrorists on Saturday.
Five soldiers were killed in clashes with the terrorists in Tripoli and an area north of it. A Lebanese soldier also died of wounds he sustained during clashes on Friday
The statement added that the military arrested some of the terrorists and seized their weapons and ammunition. Several terrorists were killed and wounded in the fighting.
The skirmishes came two days after troops raided the northern Dinniyeh region, slaying three terrorists and detaining a local leader.
One of the dead was a Lebanese soldier, identified as Abdul-Qadir Akkoumi, who said earlier this month that he had defected and joined the ISIL terror group.