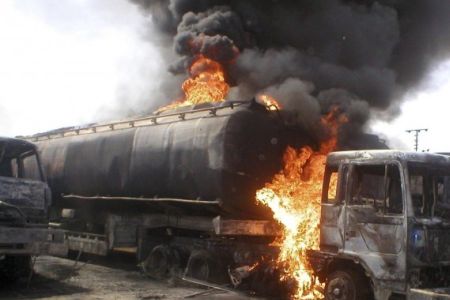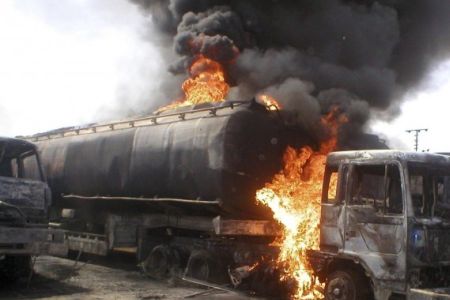 Militants in northwest Pakistan have torched at least seven oil tankers carrying fuel for US-led foreign troops in Afghanistan, Pakistani authorities say.
Pakistani authorities say that the trucks went up in flames after a bomb was detonated at a parking lot in Khyber Agency later on Tuesday, a Press TV correspondent reported.
A militant group has claimed responsibility for the attack.
Earlier in the day, unknown militants destroyed three NATO oil tankers in Pakistan's southwestern Balochistan province.
NATO supply trucks have been the target of frequent attacks in Pakistan in recent months.
Washington claims the strikes target militants, but figures show the attacks have led to the deaths of hundreds of civilians.
Despite the frequent attacks on NATO supply convoys, the US military has not stopped its unauthorized drone attacks on Pakistan's territory.