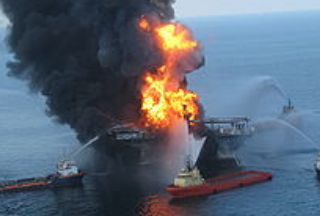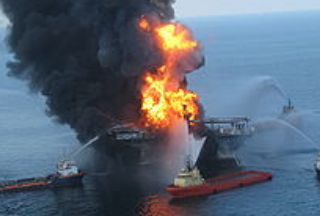 Crude oil has now been pouring into the Gulf of Mexico for seventy two days despite numerous failed attempts at staunching the flow by BP.
Bad weather, due to tropical storm Alex approaching hurricane strength, with high winds and waves, on Tuesday halted cleanup efforts off the coast of the US state of Louisiana.
"Seas are expected to build to 13 feet by Saturday night in the outer coastal waters and near 9 feet in the near shore waters," a national weather service advisory said.
The rough maritime conditions mean that part of the new capping procedure, which relies on the interconnection of floating constructions, cannot be completed until Alex has passed by.
This comes as officials say the impact of the spill on tourism in the region could last for many years to come, jeopardizing the livelihood and economic health of numerous communities and professions.
It would appear that no permanent solution is in sight unless the installation of two relief wells, due to be completed by August. BP says the wells would slow, or hopefully, stop the unfettered flow of crude into the Gulf of Mexico.
An estimated 80 to 150 million gallons of crude have poured into the Gulf since the Deep Water Horizon rig blew up on April 22, killing 11 workers onboard.