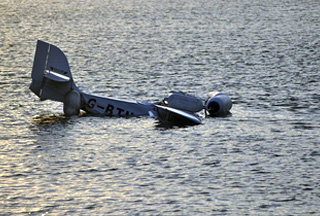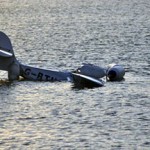 At least nine people have gone missing after a US Coast Guard aircraft and a Marine helicopter collided around California's Pacific Ocean coastline.
The mid-air collision took place around the eastern sea line of San Clemente Island off the coast of Southern California, late on Thursday. A Coast Guard C-130 surveillance-air hauler reportedly smashed into an AH-1 Cobra attack helicopter belonging to the 3rd Marine Aircraft Wing, which is stationed at the Marine Corps Base Camp, Pendleton.
A US Federal Aviation Administration official confirmed the crash and noted that another pilot near the crash site reported having observed a 'fireball' at the time.
The US Navy and Coast Guard have dispatched search and rescue missions to the suspected collision zone for the seven-crew members of the four-engine C-130 Hercules and the chopper's two-member squad.
There has been no further information on the cause of the accident so far.