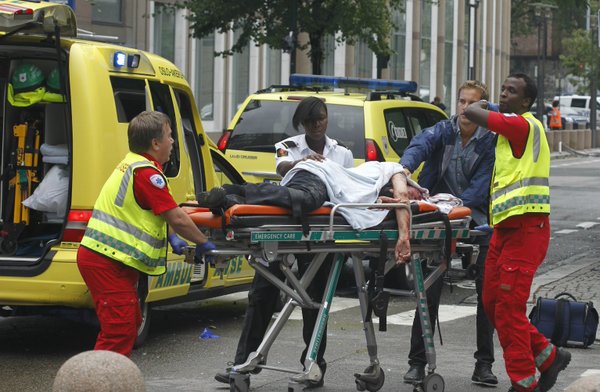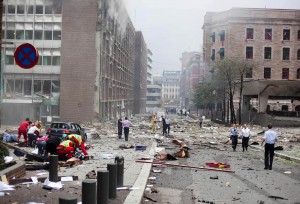 Two explosions took place on Norway youth camp and government headquarters killing at least 91 people, and Norway police said that initial investigations revealed that a "Christian fundamentalist" was behind the attack, but the reasons were not clarified yet.
Norway has not witnessed such an attack since decades. However, it's Premier Jens Stoltenberg said that "the country will emerge stronger from this cruel act of violence".
"Never since the Second World War has our country been hit by a crime on this scale," Stoltenberg said in a press conference, adding that the coming days will show who is responsible and what kind of punishment they will get."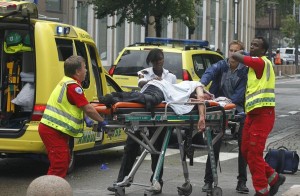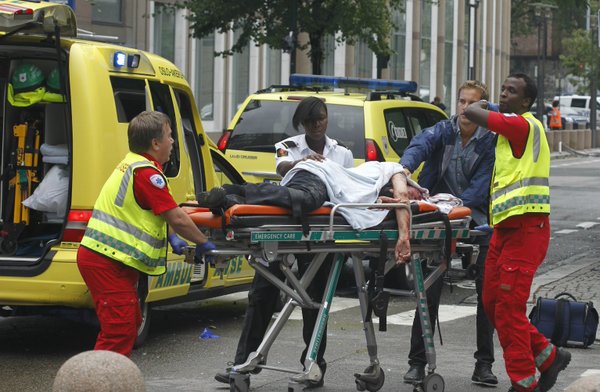 He said: "The message to whoever attacked us, the message from all of Norway is that you will not destroy us, you will not destroy our democracy and our ideals for a better world."
The police said that "the suspect was a 32-year-old Norwegian who had posted anti-Muslim rhetoric online".
Furthermore, local media reports said that "the arrested suspect had links to right-wing extremists and possessed two weapons registered in his name", and that "he described himself on his Facebook page as Conservative and Christian".
Live witnesses said that "the attacker opened fire at first with an M16 after beckoning youngsters towards him".