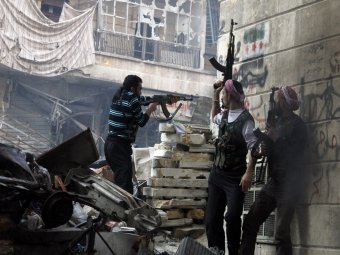 Armed men have launched a missile, which contains chemical material om Khan al-Asal of Aleppo, what resulted in the martyrdom and the injury of numerous of the citizens.
Our reporter says that the current toll of the victims has approached 21 martyrs and 62 injuries, while it couldn't locate the place of the missile launch.
Syrian Army chase armed men in Edlib.
Units of Syrian Army continue its chasing to the armed me, who escaped after the fighting on the check points of Syrian Army in Edlib city and kill a number of them.
The correspondent of Breaking News Network assures that Units of Syrian Army with the cooperation of the brigade of the special missions tracked the armed men down the southwestern groves of Edlib, and killed dozens and injured others, including Ahmad abd al-Qader abo al-Dahab, while they have arrested the gunman Khaled Sa'ad al-Deen, who were injured in the head.