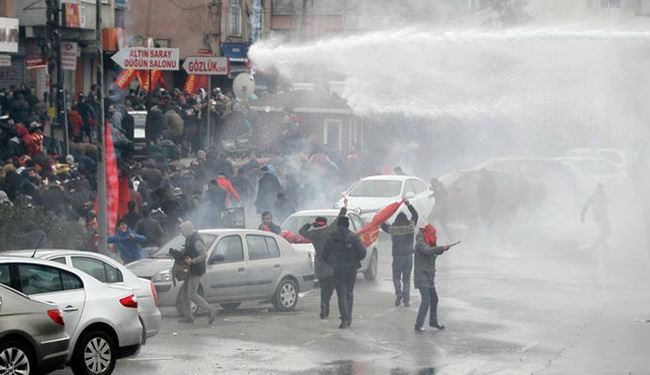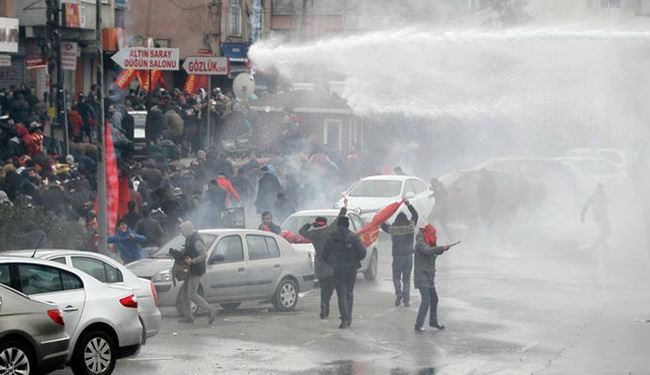 A police officer has been killed in clashes with demonstrators in Istanbul protesting Turkey's bombing of targets purportedly belonging to ISIL in Syria and the Kurdistan Workers' Party (PKK) in Iraq, Al-Alam News Network reports.
Officer Muhammet Fatih Sivri was shot in the chest as he was attempting to make an arrest during clashes which broke out amid a demo in Istanbul's Gazi region, the official Anatolia news agency reported on Sunday.
Sivri succumbed to his injuries while en route to hospital, according to the report.
The latest clashes erupted after the protesters threw Molotov cocktails and stones at police forces, who reacted with water cannons, tear gas and plastic bullets in an attempt to disperse the crowds.
Many of the protesters accuse Turkish authorities of collaborating with ISIL Takfiri terrorists.
Gazi has been the scene of clashes since the Friday killing of a person during nationwide police operations against individuals suspected of being linked to ISIL and PKK.
Turkey has witnessed a surge in violence and demonstrations following a dealdy bomb attack in the town of Suruç on the Syrian border on July 20, which was said to have been carried out by a young man with ties to ISIL.