Syria
A Torture Location used by foreign terrorists found in Kudsaia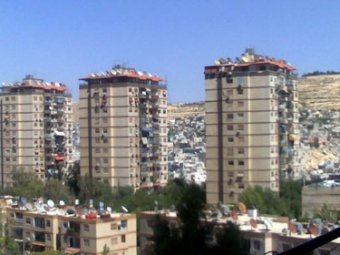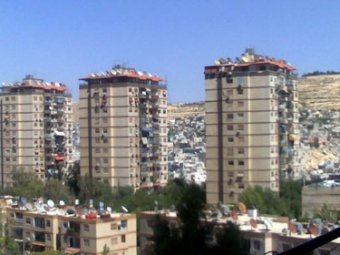 according to Breaking News network in Damascus countryside stated that the Syrian security forces found a location for torturing that has been used by militants in Kudsaia suburb.
The location is a basement that contains numerous torturing tools
The delegate pointed out that the security forces carried out operations in Kudsaia, what resulted in the arrest of many insurgents
In Aleppo, many gunmen, including a sniper, have been annihilated in Suleiman al-Halabi.
Qualitative operations were carried out by the Syrian Army units in al-Sukkari, Bustan al-Qaser, near Fatima mosque and near al-Rabee Hall, which resulted in lots of deaths upon the insurgents' ranks.
The Syrian Army also hit gatherings for terrorists at Athina Hall of Karem Myassar
To Homs, 4 mortar shells have been fired on Jabbourin village, two of them were fired on two schools in Homs countryside, where the 3 civilians, Oday Jamal al-Din Mustafa, Kinan Aziz Kheder and Wadi Suleiman al-Mousa have been abducted
Moving to Deir al-Zour, the Syrian security forces found two field hospitals in Muhasan district and near al-Safa mosque in al-Ommal neighborhood.
The Syrian Army units destroyed gathering for terrorists in Muhasan district, al-Jbeileh Souk and al-Murabbaia village.
Breaking News correspondent stated that the Syrian Army wrecked 15 vehicles, provided with Dushka machineguns, and killed all the militants inside, on Deir al-Zour – al-Mayadeen road.
In Raqqa, the Syrian security forces seized 40 thousand Viagra pills that were ready to smuggle, in a bus, near the Water organization, as two persons have been arrested in the very bus.
Local sources indicated to Breaking News that armed conflicts, on stolen goods, occurred between two terrorist groups in Saraqeb area.
The clashes resulted in the death of 4 gunmen, including Amjad Othman, Ma'en al-Hallak and Samer al-Ghazal, as other injuries have been recorded.
The reporter confirmed that a Van, that contains militants, blasted in Saraqeb area.
The vehicle was used by the insurgents to transfer explosive charges from Saraqeb to Abu al-Duhour area.
The explosion resulted in the death of the 8 militants.