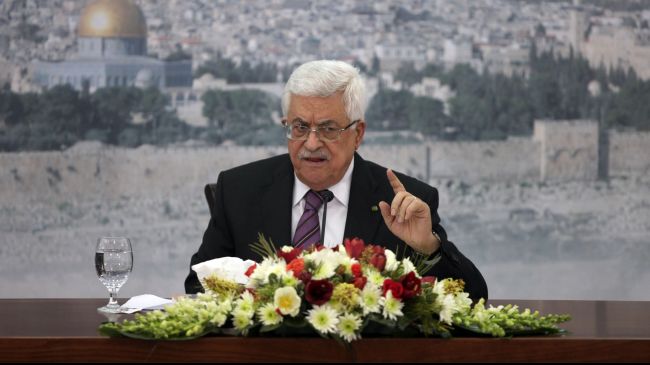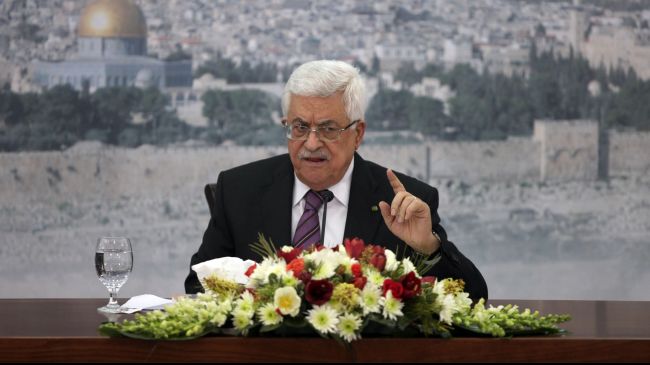 Acting Palestinian Authority (PA) Chief Mahmoud Abbas has set conditions for the extension of talks with Israel.
Abbas set the conditions during a meeting with US National Security Adviser Susan Rice in the occupied West Bank city of Ramallah on Thursday, saying he would resume the so-called peace talks with Israel only if Tel Aviv releases political prisoners and halts settlement expansions.
The PA chief also reiterated his commitment to efforts to establish a Palestinian state on all lands occupied in 1967 with East al-Quds (Jerusalem) as its capital.
The talks between the Palestinian Authority and the Israeli regime reached a new deadlock when Tel Aviv refused to free the last group of 104 Palestinian prisoners in late March as part of a deal for the resumption of the US-sponsored negotiations.
Since the resumption of the direct talks in July 2013, Palestinians have objected to a number of issues, including the Israeli regime's illegal settlement expansion in the occupied Palestinian territories.
Last Palestinian-Israeli talks broke down in September 2010, after Tel Aviv refused to freeze its settlement activities in the occupied West Bank.
Palestinians are seeking to create an independent state on the territories of the West Bank, East al-Quds, and the besieged Gaza Strip and are demanding that Israel withdraw from the occupied Palestinian territories.
The presence and continued expansion of Israeli settlements in occupied Palestine has created a major obstacle for the efforts to establish peace in the Middle East.