Iraq
About 10,000 Turkmens join Iraqi volunteer forces to fight ISIL: Official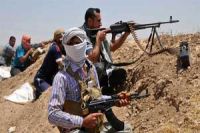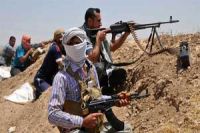 A senior Turkmen politician says some 10,000 Iraqi Turkmen tribesmen have joined the volunteer fighters to battle the ISIL Takfiri terrorists operating inside the Arab country.
"Seven thousand Turkmens from Tal Afar in the northern province of Nineveh, more than 2,000 others from the town of Tuz Khormato in the province of Salahuddin, and hundreds from Bashir village in Kirkuk province have joined volunteer forces," Turkey's official Anadolu news agency quoted Torhan al-Mufti as saying on Wednesday.
In late August 2014, Iraqi army troops, backed by thousands of volunteers and Kurdish fighters, liberated the northern town of Amerli, situated about 180 km north of the capital, Baghdad, from the ISIL Takfiri terrorists.
The residents of the small Shiite Muslim Turkmen town had been under the ISIL siege since mid-June.