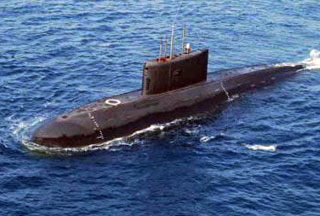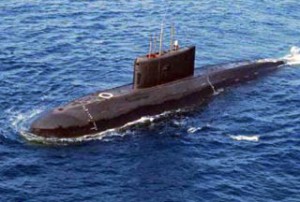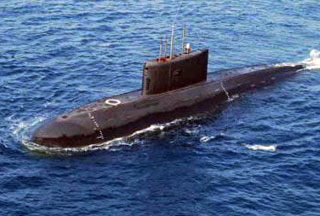 Two advanced submarines will join the Iranian Navy as the country is stepping up its presence in the pirate-infested waters of Somalia.
"Two submarines of the Ghadir class will soon join the Iranian Navy," Iran Navy chief Admiral Habibollah Sayyari told a Monday news conference.
The Ghadir class submarine is capable of remaining hidden even from advanced radars and swift detection and location vessels.
He added that another four hovercrafts would also join the navy as their repair work had been completed.
The admiral described the Iranian navy as 'one of the world's most powerful' naval forces, which was playing a decisive role in combating piracy in the Gulf of Aden.
"Iranian warships have covered an area of 40,000 nautical miles [in the Gulf of Aden] and have escorted 145 vessels," Sayyari said.
According to Iranian military sources, the country's navy has dispatched four fleets of warships to fight pirates off the Somali coast.
Separately, a commander of the Iranian Navy said additional forces would be joining the current fleet in Somali waters in order to guarantee more security for the vessels travelling in the strategic waters of the straits of Hormuz, Bab al-Mandeb and Madagascar.
"Unrest in Somalia as well as the behavior of some arrogant countries have led to mounting piracy in the Gulf of Aden," Fars News Agency quoted Fariborz Qaderpanah.
Somali waters are considered among the most dangerous in the world where ships are attacked by pirates almost on a daily basis.
The Iranian Navy has been conducting anti-piracy patrols in the Gulf of Aden since November 2008, when Somali raiders hijacked the Iranian-chartered cargo ship, MV Delight, off the coast of Yemen.