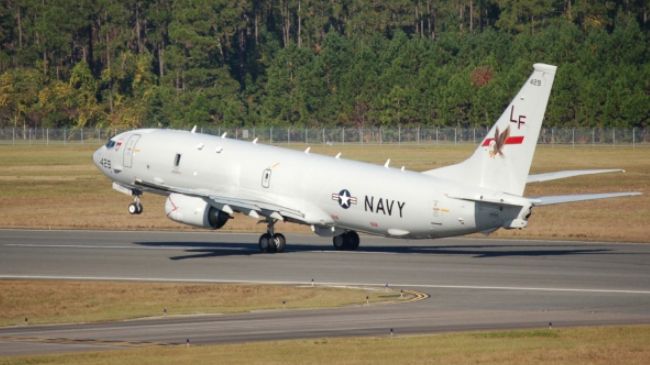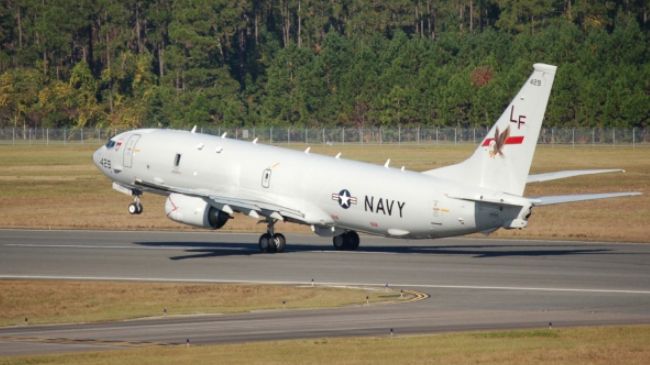 Two of US Navy's new P-8A Poseidon reconnaissance aircraft have arrived in Okinawa, Japan, Navy officials said on Monday, as Washington is trying to boost its military presence around China.
The P-8's arrival at Kadena Air Base in Okinawa in the western Pacific comes a week after China declared an area of East China Sea's air space as its national air defense zone urging military aircraft and other airlines to inform the Chinese government upon entering the region.
The US and Japan said they would not recognize China's new air defense zone.
A few days after the Chinese announcement, the US defied the order by sending two of its B-52 bombers over the area that includes disputed islands also claimed by Japan.
In response, China sent its sole aircraft carrier to the South China Sea, forcing the Obama administration to advise its commercial airlines to abide by China's newly declared air defense zone even though the US government has not recognized it.
The Chinese warship Liaoning, was accompanied by two missile destroyers, the Shenyang and Shijiazhuang, and two missile frigates, the Yantai and Weifang.
The US advice to its airlines reflects fears that rising tensions could escalate into a real conflict in which the Obama administration would have to intervene on behalf of allied Japan.
The US Navy said another four P-8s will arrive in Okinawa during the next few weeks.
US Vice President Joe Biden is planning to travel to some Asian countries next week to convey the message that Washington remains "determined to be a Pacific power," according to The Associated Press.
The US military plans to station 60 percent of all the Navy's warships in the Pacific by 2020, compared with 50 percent now.
Last week, the United States conducted joint military maneuvers with Japan in the Pacific Ocean near the Japanese island.