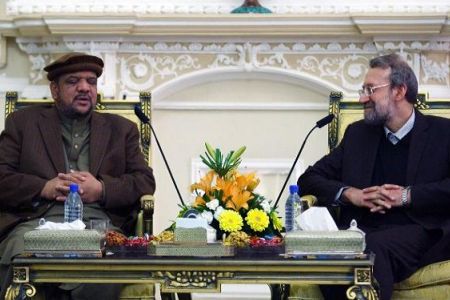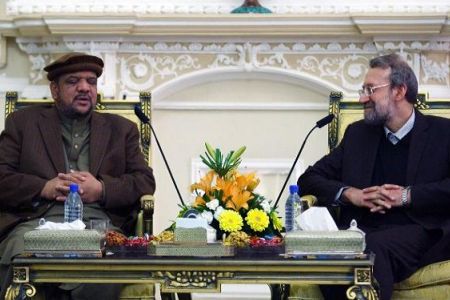 Iranian Parliament Speaker Ali Larijani says Afghanistan's "security and welfare" rests on the withdrawal of foreign forces from Iran's eastern neighbor.
Afghan First Vice President Mohammad Qasim Fahim is on an official visit to the Iranian capital, Tehran, to hold talks with the country's high-ranking officials.
During a meeting with his Afghan counterpart on Saturday, Larijani expressed hope that the people of Afghanistan could achieve tranquility through the establishment of their new parliament.
Afghans voted in their second post-Taliban parliament on September 18. The Parliament will convene on January 20.
"The departure of foreign forces, the restoration of power to the Afghan people and uprooting drug smugglers" is necessary for rebuilding Afghanistan, Larijani said
Afghanistan produces an estimated 90 percent of the world's opium, with the southern areas of the country accounting for 87 percent of production.
A 2010 UN survey indicates that about 123,000 hectares of land are devoted to farming poppies used to process drugs.
During this year output fell after the crops were hit by disease, but the UN has warned output is likely to rise again.