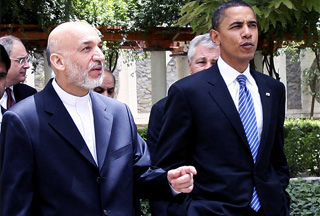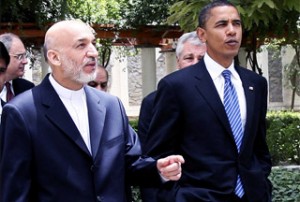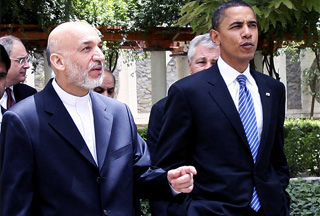 US President Barack Obama has written a letter to his Afghan counterpart Hamid Karzai, assuring him of Washington's continued support.
Obama reaffirmed that the United States will remain a strategic partner of Afghanistan, Karzai's office said on Saturday.
The US president also described his recent talks with his Afghan counterpart as "fruitful" and "productive."
According to Karzai's office, the letter also confirmed that Obama will meet the Afghan president on May 12 in Washington.
Last week, the White House had suggested that Karzai's visit to Washington could be cancelled, reportedly over the Afghan president's accusation s that the US played a part in the vote fraud in Afghanistan's election.
The allegations sparked tension between Washington and Kabul, prompting White House to describe them as 'troubling.'
"The remarks are genuinely troubling. The substance of the remarks, as have been looked into by many, are obviously not true," said White House spokesman Robert Gibbs on Monday.