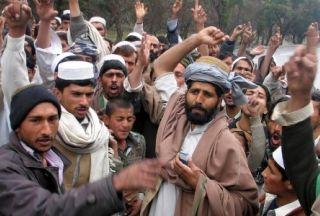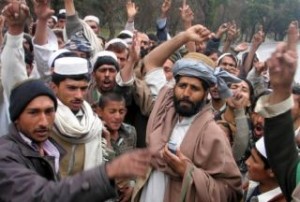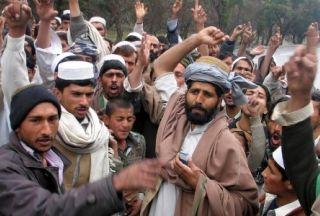 Thousands of Afghan people have rallied in eastern part of the country to protest against the latest killing of 11 civilians by US-led troops.
The furious Afghans took to the streets of Jalalabad in eastern Nangarhar province on Friday, Reuters reported.
The protesters brought out the bodies of dead civilians who were killed in overnight raids.
A NATO spokesman confirmed that some operations had been conducted in the area, saying the alliance was checking the incident.
US forces usually attack Afghan homes at nights under the pretext of finding militants. The nightly raids mostly claim the lives of civilians.
According to figures released by the United Nations, 2009 was the deadliest year for Afghan civilians since the United States started the war in 2001.
Afghan officials say at least 170 Afghan civilians were killed between March and April 2010 alone, an increase of 33 percent compared to the same period last year.
The US Defense Department said on Wednesday the number of civilians killed by US and NATO forces in Afghanistan increased this year.
The Pentagon said US-led forces killed 90 civilians from January to April — a 76 percent rise from the 51 deaths in the same period of 2009.