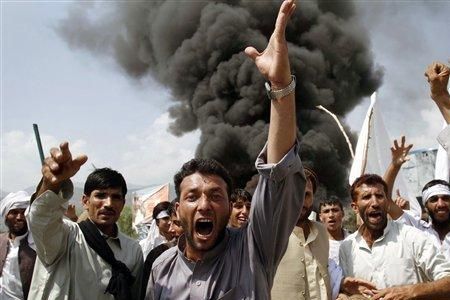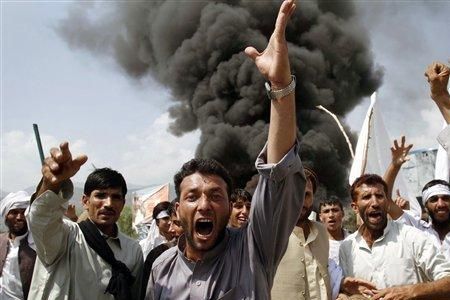 Hundreds of Afghans have taken to the streets to protest a recent US-led air strike which killed six members of the Afghan security forces in Khost Province.
The crowd chanted slogans like "Long live Islam" and "Death to America" as they carried the bodies of the victims to the residence of Khost Governor Abdul Jabbar Naeemi on Friday.
The rally came after missiles fired by a US helicopter gunship targeted six Afghan security troops in the Nadir Shar Kot district of Khost.
Although the US-led forces say they attack militant positions, the air and ground attacks by foreign troop have been frequently claiming the lives of civilians and Afghan officials.
Afghan officials including President Hamid Karzai have repeatedly condemned such operations and have demanded an end to such attacks.