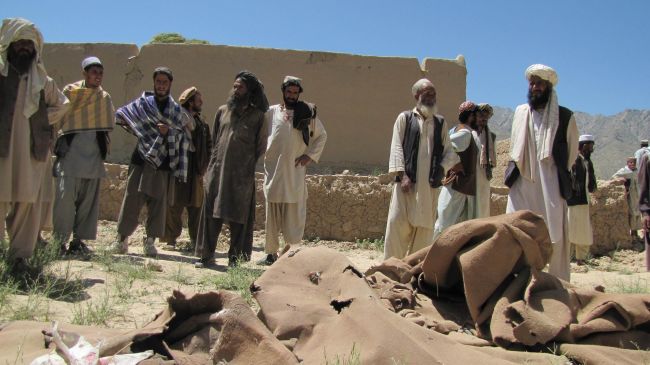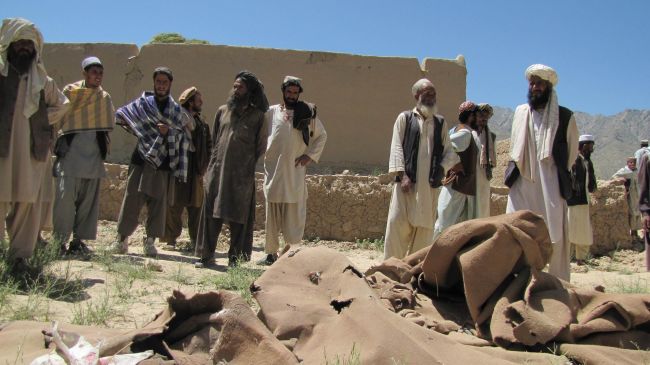 Afghans in Kunar Province have held a demonstration to condemn a US-led airstrike that killed at least eleven children and two women in the eastern province, Press TV reports.
Demonstrators took to the streets in Shigal district of Kunar on Sunday. The US-led airstrike was carried out the previous day. The protesters also chanted slogans against the foreign forces in Afghanistan.
Afghan President Hamid Karzai "strongly condemned the ISAF (International Security Assistance Force) airstrike in Kunar that killed 11 children," according to a presidential statement issued on Sunday.
Local officials said the strike had been conducted to support a ground military operation against the Taliban militants in the area.
"Eleven children have been killed aging from one year old to eight years old… There is no proof that al-Qaeda or any other militants were killed," said an Afghan resident.
On April 4, four Afghan policemen and two civilians were also killed in another airstrike launched by US-led forces in the eastern province of Ghazni.
Many civilians have lost their lives in US-led operations in various parts of Afghanistan over the past decade, with Afghans becoming increasingly outraged at the seemingly endless number of the deadly assaults.
Washington claims that its airstrikes target militants, but local sources say civilians have been the main victims of the attacks.