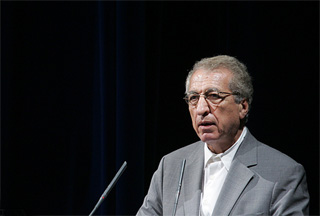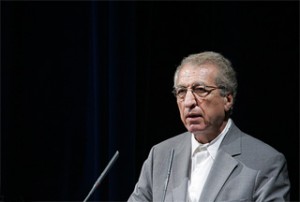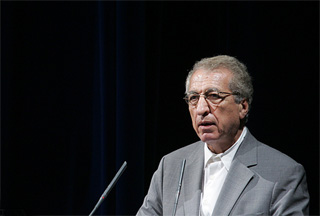 A senior professor of International Relations has called on the Iranian government to prepare a strategy to counter the "soft warfare" launched by the US.
The Iranian officials should carry out studies on the tactics used by the West and the United States to influence on Iran, President Mahmoud Ahmadinejad's adviser, Professor Hamid Mowlana said during a conference on "soft warfare" in Tehran.
"Iranian officials and organizations do not have enough knowledge about the soft warfare tactics used by the West and especially the United states," he added.
Mowlana noted that since World War II, the US has employed executive organizations, universities and media outlets to use soft warfare tactics to put into practice its policies in the world.
"I can say even that the professors of big American social sciences universities had taken part in US soft warfare and psycho war during World War II," the professor added.
Mowlana noted that the West, however, was not successful "in recognizing our soft power infrastructure."
The US has been trying to "infiltrate" into Iran by influencing clerics, professors, students, journalists, businessmen, managers of big companies and others, he said.
The West has spent years on finding ways to attract our youth to itself and has tried to change the attitude of the international community's elite toward Iran, the advisor added.
Mowlana, who is a professor of International Relations at the School of International Service (SIS) of the American University in Washington, advised Iranian officials to take "clear" measures to counter Western tactics against Iran.