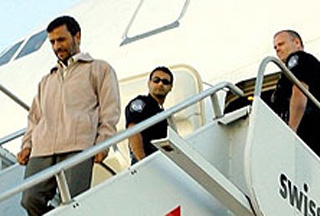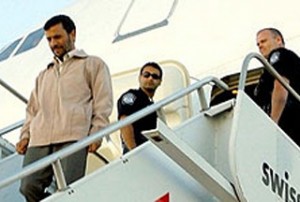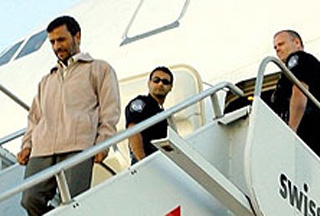 President Mahmoud Ahmadinejad has arrived in New York to attend the 64th session of the UN General Assembly.
The Iranian ambassador to the UN, a group of Iranians residing in the US, and "local officials" welcomed the Iranian delegation in New York on Tuesday, the Fars news agency reported.
All five lawmakers representing religious minorities in the Majlis (Iran's parliament) are part of the Iranian delegation accompanying Ahmadinejad.
Previously, only one of the lawmakers representing religious minorities accompanied the Iranian president on his visits to the UN headquarters.
Five seats of the Iranian parliament are reserved for religious minorities according to proportional representation. There are three Christian MPs, one Zoroastrian MP, and one Jewish MP.
Ahmadinejad will deliver a speech to the General Assembly on Wednesday.
The Iranian president also plans to hold talks with the leaders of several other countries on the sidelines of the session.
In addition, Ahmadinejad is scheduled to hold talks with Iranians living in the US.