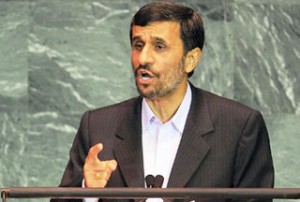 Iran's President Mahmoud Ahmadinejad has called for the restructuring of the UN in order to transform the world body into an efficient organization.
Ahmadinejad, in his address to the 64th session of the UN General Assembly on Wednesday said that the reform in the structure of the UN should turn the body into a "fully democratic organization, capable of playing an impartial" role in international relations.
Ahmadinejad also called for reforming the structure of the Security Council, especially by abolishing "the discriminatory privileges of the veto right".
The Iranian president also called for restoring the inalienable rights of the Palestinian people by organizing a referendum and free elections in Palestine.