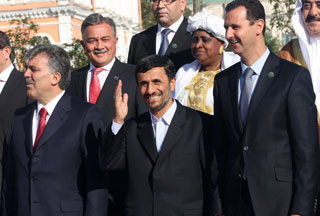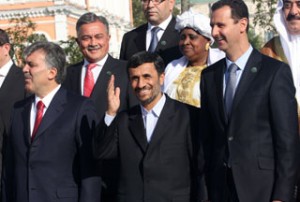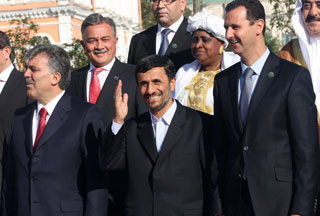 Iranian President Mahmoud Ahmadinejad has called for 'radical changes' in the global economic order based on Islamic principles.
"The capitalist system has come to an end and radical change is a necessity," Ahmadinejad said on Sunday at the 25th Session of the Standing Committee for Economic and Commercial Cooperation (COMCEC) of the Organization of the Islamic Conference.
The current economic crisis is due to the capitalist system, which has 'usury' as its 'biggest and most fundamental problem', the Iranian president said.
"The painful results of capitalist system have manifest themselves in wars, divisions, terrorism and discrimination in international relations," he added.
Ahmadinejad said that the economic policies of Islamic countries could help create new principles for the world economy.
He further urged member states to agree to carrying out trade in their national currencies and setting up a common market.
COMCEC was established during the Third Islamic Summit Conference, which was held in Mecca, Saudi Arabia in 1981. COMCEC began its activities during the Fourth Islamic Summit in 1984.