North America
Ahmadinejad is Iran's elected leader, US official says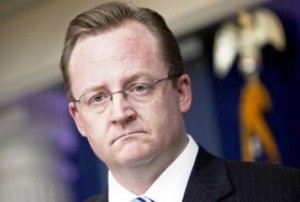 White House spokesman Robert Gibbs called President Mahmoud Ahmadinejad the 'elected leader' of Iran when asked if President Obama would recognize Iran's disputed election.
"This was a decision and a debate ongoing in Iran by Iranians, they were going to choose their leadership," Gibbs said.
"He's the elected leader," he added.
Nevertheless, Gibbs noted that the US will not congratulate Ahmadinejad on his new term in office.
"I don't have any reason to believe we will send any letter," Gibbs told reporters at his daily press briefing on Tuesday.