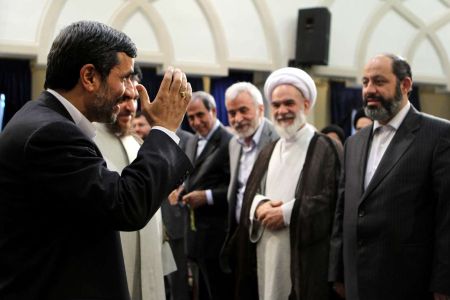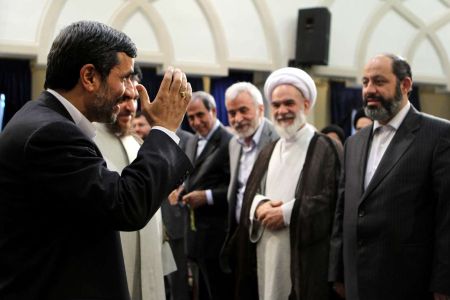 Iranian President Mahmoud Ahmadinejad has held a meeting with 150 lawmakers to lay the ground for closer cooperation between the government and the parliament (Majlis).
During the meeting, the Iranian president congratulated the lawmakers on the new year.
In an address to the Majlis members, Iran's chief executive said all indexes of economic progress in the country shows the ineffectiveness of the US-sponsored sanctions against the Islamic Republic.
Ahmadinejad promised that employment opportunities will be created for 2.5 million people in the new Iranian year.
Iranian lawmakers, for their part, urged the government to have closer cooperation with a newly-established parliamentary commission named "the Economic Jihad."
Leader of the Islamic Ummah and Oppressed People Ayatollah Seyyed Ali Khamenei has named the new Iranian calendar year 1390 (March 2011-March 2012) as "The Year of Economic Jihad."
Ayatollah Khamenei called for a mobilized effort by the entire nation as well as Iranian officials to set the grounds for a decade of economic growth.
Meanwhile, the Iranian lawmakers called on the Ahmadinejad's government to pursue an active foreign policy.