Iran
Ahmadinejad Stresses Similarity between Nicaraguan, Islamic Revolutions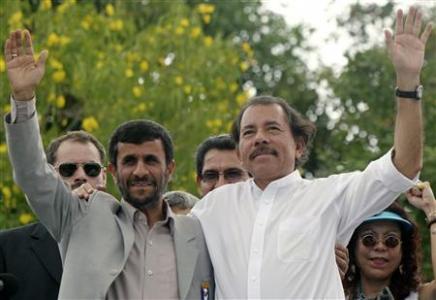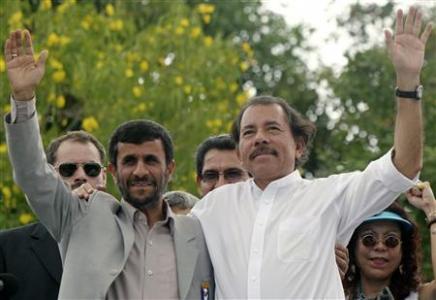 Iranian President Mahmoud Ahmadinejad underlined the similarity between revolutions in Latin America and the Middle-East, and said the Islamic Revolution in Iran and the Nicaraguan revolution are moving in the same direction and in pursuit of the same causes.
"Nicaragua enjoys a revolutionary nation and their revolution has some similarities with our revolution," Ahmadinejad said on Sunday morning before leaving Tehran's International Mehrabad Airport for a tour of four Latin American nations.
"There is a belief that the Islamic Revolution in Iran and the revolution of the Nicaraguan people are moving in the same direction and have the same causes," he added.
In remarks which showed one of the root causes of Iran's enthusiasm for expanding relations and cooperation with Latin nations, Ahmadinejad praised the revolutionary spirit of the leaders of the four countries he is due to visit, including Venezuela, Nicaragua, Cuba and Ecuador.
Iran has been seeking to boost its ties with Latin American countries in recent years to the concern of the United States.
Since taking office in 2005, President Ahmadinejad has expanded Iran's cooperation with many Latin American states, including Venezuela, Bolivia, Cuba, Ecuador and Brazil.
But, Iran has grown specially expansive ties with Venezuela, and now the two countries are considered allies in many fields and in all international bodies, specially within the Organization of Petroleum Exporting Countries (OPEC) which controls the world's oil lifeline.
The strong and rapidly growing ties between Iran and Latin America have raised eyebrows in the US and its western allies since Tehran and Latin nations have forged an alliance against the imperialist and colonialist powers and are striving hard to reinvigorate their relations with the other independent countries which pursue a line of policy independent from the US.