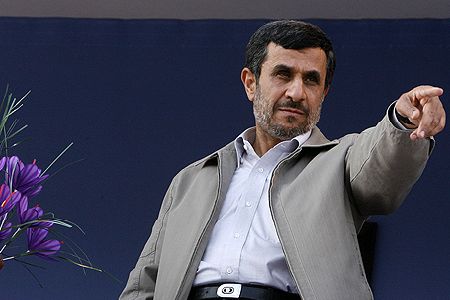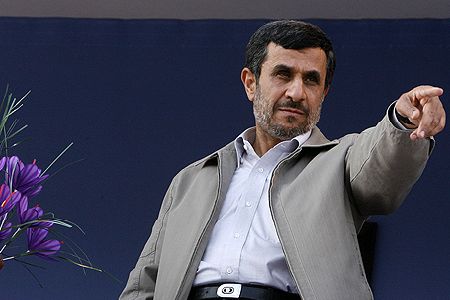 Iran's President Mahmoud Ahmadinejad has lashed out at the United States for making efforts to impede the progress of the Iranian nation, reiterating that terror is the trait of the cowardly US rulers.
The US government made great efforts to mobilize other countries against the Iranian nation by leveling unfounded allegations against Iran's nuclear program, said President Ahmadinejad in a Wednesday address to a massive crowd of people in the city of Qaen, located in the country's eastern South Khorasan Province.
He added that the US government impudently accused the Iranian nation of spreading terrorism in face of the continuing failure of American policymakers in realizing their policy objectives in the region, Fars news agency reported.
The cultured Iranian nation has no need to carry out acts of terror, said the Iranian chief executive, adding that those who are incapable of resolving their economic problems [are the ones that] pursue terrorism.
President Ahmadinejad emphasized that the Iranian nation merely promotes and conveys the message of kindness, justice and friendship.
The Iranian people respectfully coexisted with all nations in the region for hundreds of years and do not have any use for acts of terror, he stated, reiterating that the ones resorting to terrorism are those that occupy other countries to plunder the assets and resources of other nations.
The Iranian president said that arrogant powers commonly publicize allegations such as terrorism against Iranians to tighten their sanctions on the country in an attempt "to obstruct the progress of this nation."
He warned arrogant powers that throughout history, no enemy of the Iranian nation was triumphant and pleased against our people and all sustained defeat.
The united Iranian people have prudently resisted against hegemonic powers and will steadfastly continue with such resistance, President Ahmadinejad emphasized.