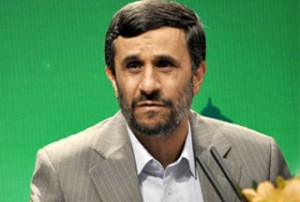 As the new government begins to take shape, a senior Parliamentarian urges Iranian President Mahmoud Ahmadinejad to take extra care in his ministerial appointments.
Alaeddin Boroujerdi, Head of the Parliament's National Security and Foreign Policy Commission, urged the reelected President to appoint "suitable" ministers so as to prevent cabinet reshuffles in the future.
During his first presidential term, Ahmadinejad drew widespread criticism for making frequent cabinet reshuffles with a bevy of lawmakers going as far as to question the legitimacy of his administration.
Boroujerdi said Ahmadinejad should pay special attention to the appointment of the Intelligence, Interior and Defense ministers. "Those who are appointed to these sensitive positions should be proven worthy."
In a televised address on Sunday, President Ahmadinejad announced his first six proposed cabinet appointments.
The new line-up includes Ali-Akbar Mehrabian as the Minister of Industry and Mines, Seyyed Shamseddin Hosseini as the Minister of Economy, Hojjatoleslam Heidar Moslehi as the country's Intelligence Minister and Mohammad Abbasi as Iran's Minister of Cooperatives.
The Iranian President also named Fatemeh Ajorlou as the Minister of Welfare and Social Security and Marzieh Vahid-Dastjerdi as the Iranian Health Minister.
The public disclosure comes one week after a stern warning by a group of Principlist lawmakers regarding the make-up of the new government.
The group, which consisted of some 200 representatives from the Principlist camp, held an informal meeting with Ahmadinejad on Monday to share their views and expectations.
The lawmakers had initially urged Ahmadinejad to seek consultation and share his cabinet picks in advance.
Gholam Reza Mesbahi-Moqaddam, a prominent Principlist, spoke out against the government's refusal to consult lawmakers about possible cabinet members.
"If he did so, it would certainly have a positive impact [in the vote of confidence]," he was quoted by the Mehr news agency as saying.
The parliamentarians had also advised the president to make use of older and more seasoned officials in his appointments — a request that goes against Ahmadinejad's decision to pick cabinet members from the younger generation.
Majlis Speaker Ali Larijani criticized the decision on Monday, arguing that a minister is expected to have enough work experience so that he would not need training at the beginning of his job.
Ahmadinejad came in for strong criticism following a number of controversial political decisions– one of which was the appointment of Esfandyar Rahim-Masha'i, as first vice president.
Rahim-Masha'i sparked an outcry among Iranian officials for saying Iranians are friends with the Israeli people.
He eventually stepped down as vice president after the Leader of the Islamic Revolution, Seyyed Ali Khamenei ordered Ahmadinejad to reverse the appointment in a handwritten note.