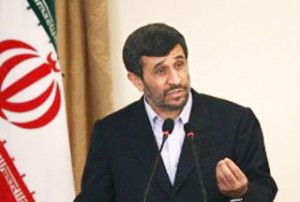 Iranian president Mahmoud Ahmadinejad has warned Israel of launching a fresh attack on the Gaza Strip, which is still reeling from the results of the last destructive 22-day Israeli offensive.
He said in a speech southeast of Iran on Saturday that the Israelis were looking for any justification to attack Gaza, "And I tell the Zionists and their supporters enough of your crimes".
The myth of invincible Israel has gone for ever, he said, adding that Israel was trying to preserve its image as an invincible power to maintain its existence.
Ahmadinejad said, however, that the myth was shattered when Israel was defeated twice in south Lebanon and in Gaza.
The president charged the big powers of giving Israel a green light to commit crimes and violate laws whenever necessary.