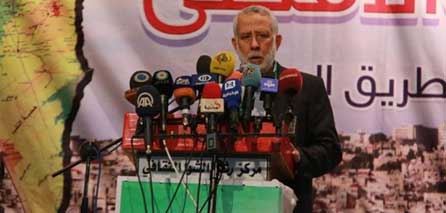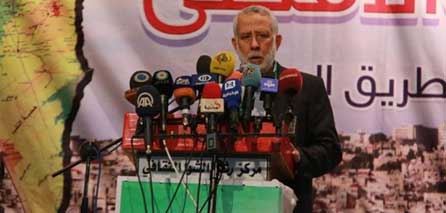 Political bureau member of the Islamic Jihad, Muhammad Al Hendi, slammed on Sunday underway peace initiatives, saying they rather aim at smothering the Palestinian anti-occupation uprising.
Speaking during the al-Quds and al-Aqsa festival held by Hamas, Al Hendi said: "The peace process is a mere illusion, just as has been the notorious Oslo accord."
"The Arab initiative gave unwarranted concessions for Palestinians' right of return and pledged to normalize all ties with the Israeli occupation," Al Hendi stated.
"No real renaissance or independence can truly see the day in any state without a response to the colonizer's schemes," the Islamic Jihad leader added.