Bahrain
Al-Khalifa Forces Attack Rally ahead of Revolution Anniversary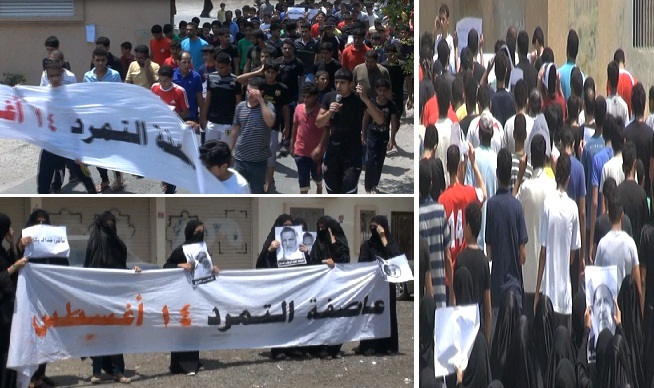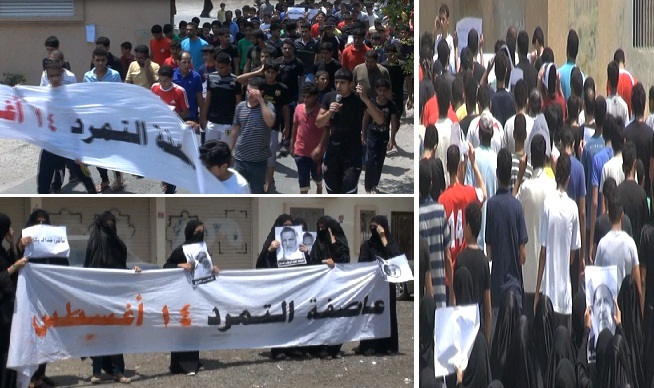 Bahraini security forces have raided anti-regime protestors during rallies against the dissolution of a popular Shia clerical council, Al-Alam website reported.
Al Khalifa regime's forces on Friday used tear gas to disperse protesters in the village of Abu Saiba, west of the capital, Manama.
Earlier in the day, a major demonstration was held to condemn a controversial ruling by a Bahraini court that disbanded the Islamic Scholars Council of Bahrain.
Bahraini cleric Sheikh Issa Qassim said in a Friday speech that the politically-motivated court ruling was insane and childish.
The cleric also stated that the court ruling had already been decided and that the announcement of it was only delayed, adding that the move was an insult to religion and the people of Bahrain
Bahrain's Ministry of Justice and Islamic Affairs dissolved the Shia council on January 29.
The ruling came after Justice Minister Sheik Khalid bin Ali Al Khalifa filed a lawsuit against the council, calling for the confiscation of its assets.
Human rights groups say it was part of efforts by the Al Khalifa regime to silence the voice of dissent.
Following the court ruling, Bahrain's main opposition movement, al-Wefaq National Islamic Society, also censured the move and stated the "regime has declared war on Shias."
Since 2011, peaceful anti-regime demonstrations have been held almost every day in Bahrain and international human rights organizations have repeatedly slammed the Manama regime for the excessive use of force against peaceful protests.
Source: Al-Manar Website