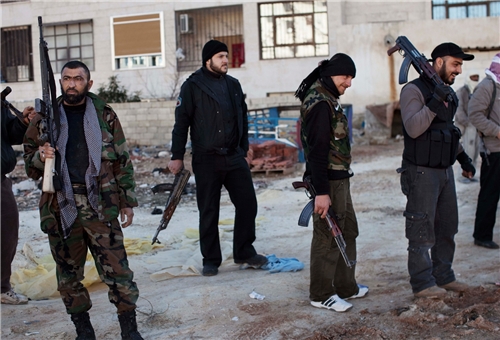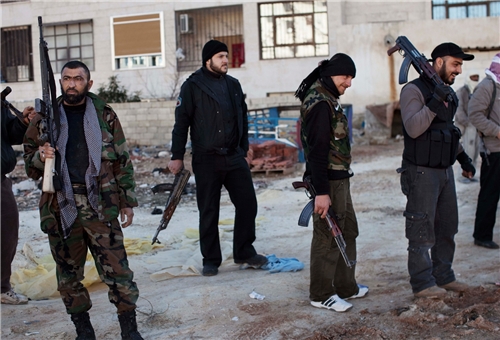 Al-Nusra Front terrorist group operating in Syria against the national government has committed a massacre in the Syrian village of Maan of Hama countryside in central Syria, killing around 120 people, most of whom were women and children.
The Syrian news agency SANA pointed out that Maan massacre has been carried out on Sunday, citing the General Command of the Syrian Army and Armed Forces.
In a statement, issued Monday, the General Command reported that dozens of armed Takfiri militants stormed the village, using various types of weapons, stealing and burning houses, demolishing homes and displacing the residents out of their town.
"This criminal act was carried out as the Syrian State is exerting tireless efforts to end the suffering of the Syrian people," the statement said, adding that the relationship between the terrorist groups operating in Syria and foreign players has become well known to everyone.
The General Command stressed that no such terrorist act will go without punishment, and that the massacre on 42 women and children and the destruction of the Maan village have merely increased the armed forces determination to eliminate terrorism and restore security and stability to the country.
The Syrian Minister of Social Affairs, Kinda al-Shamaat, stressed that most of the victims have been women and children.
"It is not the first massacre of this kind," she said.
Al-Shamaat also criticized international organizations for their silence over killings and their attempts to avert attention to regions with more calm.
Meanwhile, the UK-based Syrian Observatory for Human Rights claimed the opposition" has attacked the village and killed 25 pro-government fighters.
The MI6-funded Observatory documents the events in Syria based on Facebook, YouTube and other social media reports, many of which have been proven to be fabricated and of direct propaganda.