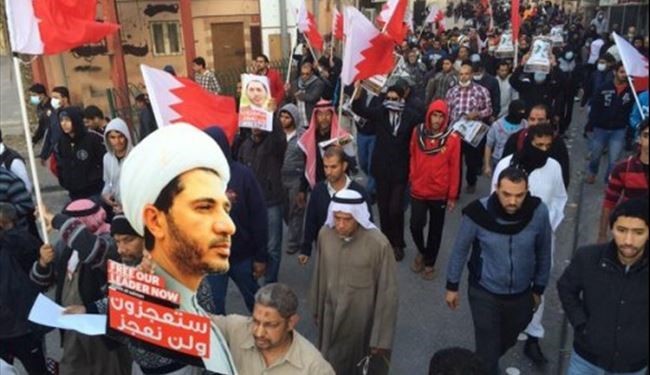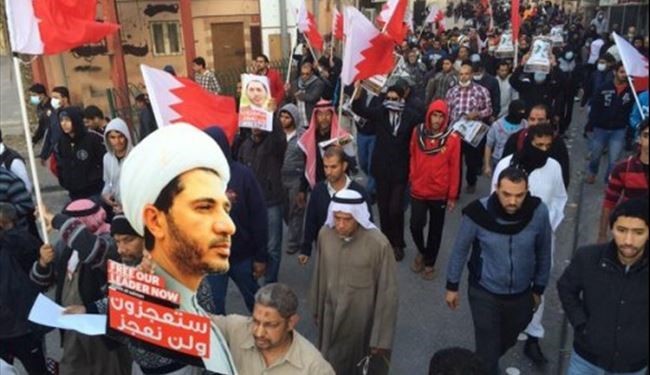 Bahrain's al-Wefaq National Islamic Society has denied Bahraini prosecutors' charges against the opposition bloc's secretary general, Sheikh Ali Salman.
Al-Wefaq National Islamic Society said in a statement today its Secretary General Sheikh Ali Salman denied all charges against him and which were included in the statement issued by the Public Prosecution Office.
"There is no real case against Salman," the opposition bloc said in a statement, adding that "his trial and arrest lack legal and moral justifications".
Al-Wefaq further described the charges against Sheikh Salman as unrealistic.
Earlier in the day, Bahraini prosecutors charged the opposition leader with attempted regime change despite persistent international calls for his release.
Bahrain public prosecutor said the al-Wefaq secretary general's case has been referred to the high criminal court.
Nayef Mahmud said in a statement that Sheikh Salman will be put on trial on January 28 for plotting to topple the Al Khalifa regime.
Salman was arrested on December 28 after government in Manama accused him of seeking regime change and collaborating with foreign powers, charges that Salman and his party have vehemently denied.