Syria
Al-Zoubi: Some delegations seemed like ambassadors for terrorist groups, not countries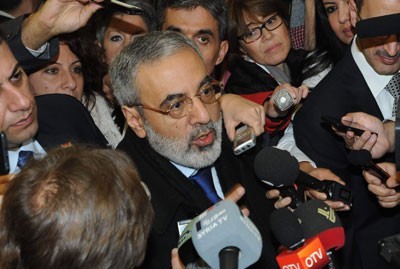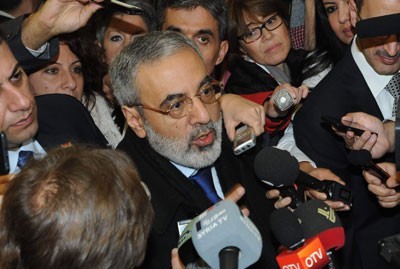 Information Minister Omran al-Zoubi said that the Syrian delegation came to the international conference on Syria "Geneva 2" to pursue options and the political track, noting that options and the political track is one thing, and combating Al Qaeda, the Islamic State of Iraq and Syria, Jabhat al-Nusra, the Islamic front, and other terrorist organizations is another thing entirely.
In statements to journalists at the media center in Montreux on Wednesday, al-Zoubi said that the world must understand that some of the speeches delivered today contained a mix of the untrue, unrealistic and that which contradicts facts on the ground, noting that some intelligence agencies are misleading their governments and foreign ministers.
The Minister said that on the ground in Syria, there are armies of terrorists hailing from all over the world who destroy churches and mosques and murder women and children, with those terrorists resorting to primitives methods of murder that the world no longer sees.
He stressed that combating terrorism isn't the duty of the Syrian state alone; rather it's the duty of all the world's governments which must support the Syrian state in combating terrorism.
Al-Zoubi affirmed that Damascus' doors are wide open to all journalists, inviting them to bring their cameras and media delegations to Syria to see for themselves and compare what some foreign ministers stated today and what is actually happening on the ground, and then they will be able to uncover the lies about besieged areas, humanitarian aid, or the use of chemical weapons.
"The heads of some delegations are misleading the world and the international community and consecrating this misdirection… a large part of what was said to day is either lies, fabrication, or lack of information and data," he said.
The Minister said that there are clearly many countries and foreign delegations that are not aware of the reality of what is happening on the ground in Syria, noting that some of the speeches delivered today seemed as if those who delivered them are ambassadors of terrorist organizations, not states or governments.
"If you want to know about Al Qaeda, ask the Saudi Foreign Minister how you can help Al Qaeda," he said, asserting that the Syrian Arab Republic's delegation will stay in Geneva to ensure the success of the conference.