North America
Syria
Aleppo residents flock to streets in protest after Satanic US-led attack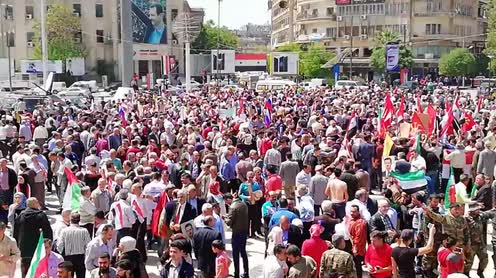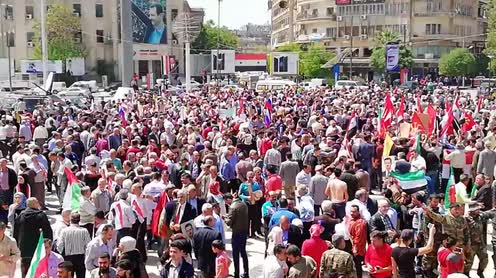 Protesters gathered in Aleppo to slam US-led airstrikes against Syria on Saturday.
Demonstrators waved Syrian and Russian flags as they joined hands in traditional Syrian Dabke dance. Many carried photos of Syrian President Bashar Assad as they decried the US-led attacks on Syrian soil.
The US, UK and France have launched airstrikes against multiple government targets in Damascus early on Saturday morning, targeting alleged chemical weapons sites as well as a Syrian military base in Homs.
The airstrikes are a response to a claim of a supposed chemical weapons attack on Douma last week. Syria and Russia have both denied the allegations, calling them 'staged' and a 'fabrication.'