Iran
Middle East
North America
Ambassador: US' Sanctioning of Iranian Banks "Crime against Humanity"
Iranian Ambassador to the UK Hamid Bayeedinejad described the fresh US sanctions against Iran's banking system as a crime against humanity, stressing that Washington's claim of offering aid to Iran for combating coronavirus is sheer lie.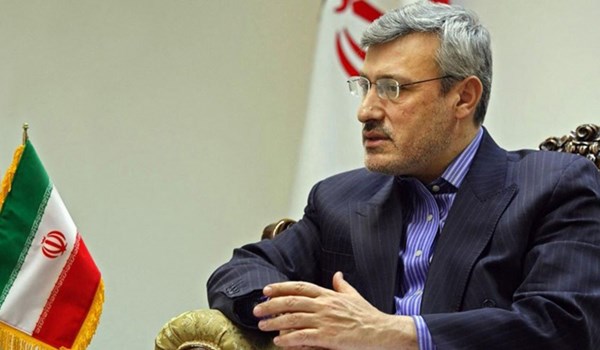 Bayeedinejad wrote on his personal Instagram page that sanctioning 18 Iranian banks and financial institutions is a crime against humanity, adding that the US government proved it is pursuing economic war against Iran till the final moment of its tenure.
"This US move is a clear indicative that their repeated claims for providing medical assistance to Iran for the fight against coronavirus outbreak are just a bunch of lies," he noted.
In relevant remarks, Iranian Foreign Ministry Spokesman Saeed Khatibzadeh said in a post on his Twitter page on Wednesday that there was a great difference between the US words and deeds, as it kept offering aid to Iran while preventing the country from using its money to provide food and medicine for its people.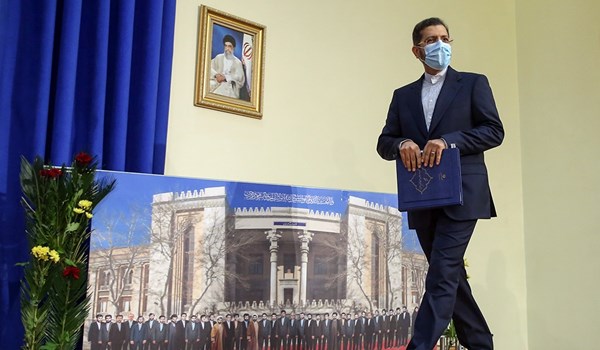 Iranian Foreign Ministry Spokesman Saeed Khatibzadeh
"US keeps repeating empty offers of aid. Here's an idea: Put your policy where your mouth is. Just stop blocking Iranian people's right to use their own money frozen in (South) Korea, Iraq and Japan, to be used for food and medicine amid pandemic," he said.
To prove its intentions, Khatibzadeh added, the US could ask its Office of Foreign Assets Control (OFAC) agency to unfreeze Iran's money in South Korea and send it to a Swiss trade channel meant to help Iran avoid US sanctions.
While refusing to lift their sanctions that are hampering Iran's efforts to contain coronavirus, US officials have instead claimed readiness to aid Iranians, with Trump saying "all they have to do is ask."
US State Department Spokesman Morgan Ortagus in a recent tweet had claimed "the U.S. is concerned by the worsening COVID-19 situation in Iran and we reiterate our offer of assistance first made in February".
Iran has slammed the offer as a repulsive display of hypocrisy amid Washington's sanctions and medical terrorism targeting Tehran.