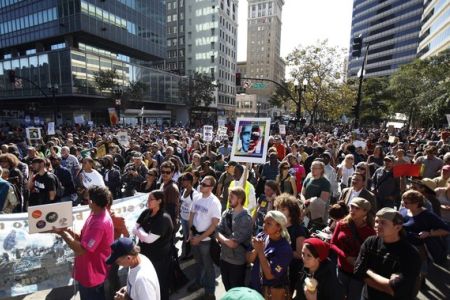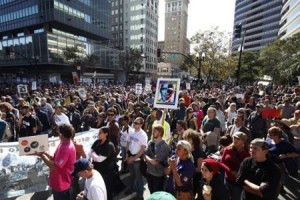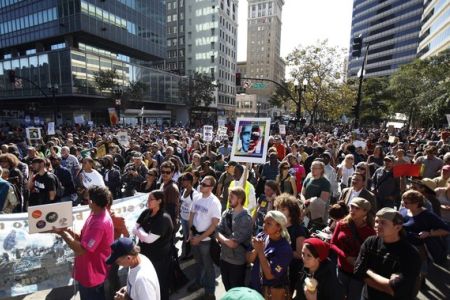 Anti-Wall Street protesters have been allowed to return to Zuccotti Park, following mass arrests and the removal of tents by New York police officers.
Protesters have obtained a temporary restraining order, allowing them to return to the park, The Washington Post reported.
Police have closed the park until lawyers appear at a court hearing later Tuesday.
On Monday, police raided the encampment with stun-grenades and batons in order to force protesters out of the area.
The clearing out of Zuccotti Park comes as anti-corporatism protesters have vowed to shut down Wall Street with a demonstration on Thursday.
The Occupy movement emerged after a group of demonstrators gathered in New York's financial district on September 17 to protest against the unjust distribution of wealth in the country and the excessive influence of major corporations on US policies.
Despite the police crackdown and mass arrests, the Occupy movement, which grew out of the Occupy Wall Street movement, has now spread to major US cities as well as to Australia, Britain, Germany, Italy, Spain, Ireland, Portugal, and other countries.