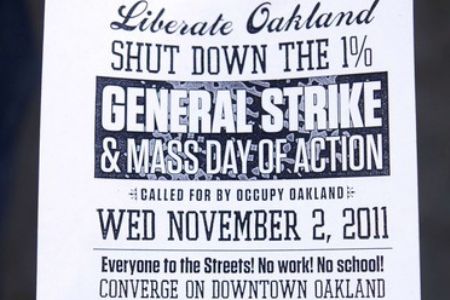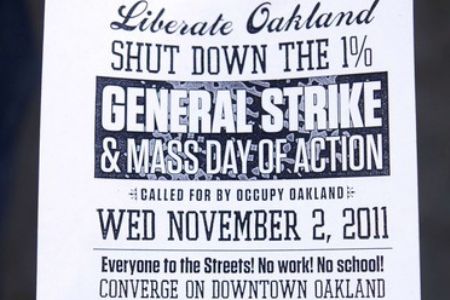 Anti-corporatism protesters in Oakland are set to begin a general strike against capitalism and police brutality in the US, Occupy Oakland organizers say.
Organizers planned a shutdown of the Port of Oakland, marching outside banks, corporations, foreclosed homes, schools and libraries on Wednesday.
The Oakland group announced on its website that the strike would be "against the growing gap between the rich and everybody else."
The local Service Employees International Union said it is encouraging members to take time off from work to stand in support of Occupy Oakland.
"Capitalism is pitting different people in different places. We all have really different experiences of how our lives are falling apart because of this system," Louise Michel, an Occupy Oakland organizer, told AP.
Another organizer, Boots Riley, said Oakland has become a flashpoint for the anti-Wall Street movement as he expects thousands to participate in the strike.
Last week, police attacked Occupy Oakland demonstrators and arrested more than 100 people.
Iraq war veteran Scott Olsen was also hospitalized with a fractured skull in the police officers' attack.
The occupy protests in Oakland, which began on Oct. 11, are in solidarity with US protesters in the Occupy Wall Street movement in New York City.