North America
Syria
American CNN Cuts off Russian Diplomat's Remarks in Favor of Syrian Rebels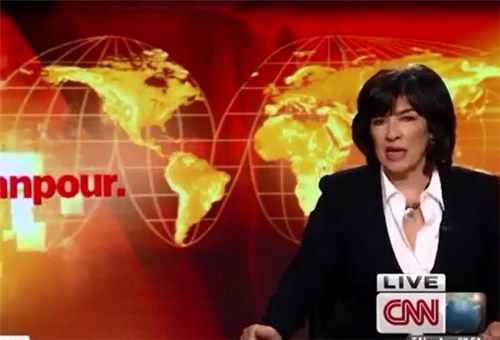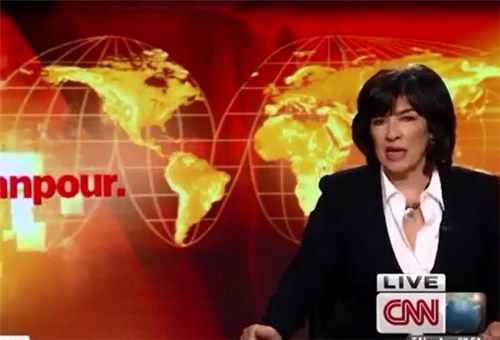 The American CNN TV channel cut out parts of its interview with the Russian Ambassador to the United Nations Vitaly Churkin about Syrian people support to their president and human rights violations committed by the US-backed Syrian opposition.
The Russian ITAR-TASS news agency reported that the final edition of the program by CNN's prominent host Christiane Amanpour lacks Churkin's answers to some key questions, one of which was about Syrian President Bashar al-Assad's role after the start of the transition period.
"This is for Syrians to decide", Churkin said in the full version of the interview, which has been posted on the website of the Russian Embassy to the United Nations, Al-Alam reported.
According to Churkin, "the reality is that many Syrians, in fact the better part of the Syrian population, back up President Assad, and this should also be taken into account". "So, let's launch a dialogue and make it possible for Syrians to make their own choice of the path towards ending the conflict", the diplomat said.
CNN has likewise dropped Vitaly Churkin's remarks that any preconditions by the Syrian opposition for the International Geneva II Peace Conference are inadmissible.
The Geneva II is due to kick off on January 22nd. The opposition earlier made certain demands even when the date of the expected conference was only being agreed.
Vitaly Churkin deplored the fact in a conversation with the ITAR-TASS news agency that CNN had broadcast a downsized version of his interview. He said that CNN dropped "the more acute issues" of a Syrian settlement.
CNN had, besides, cut out the Russian Ambassador's assessment of the militants' activities, as well as moves by the countries that support them.
The Russian diplomat said specifically that a high level working party is currently holding consultations in Geneva to react to the humanitarian situation in Syria.
Churkin said "nobody knows who actually influences the hundreds or at least dozens of armed groups" preventing humanitarian aid from reaching the Syrian population.
"We must find out what these countries are, and they should assume responsibility for settling problems with the groups in question so the latter will not hinder the evacuation of the population from besieged areas. The opposition has prevented the evacuation of people from such areas on several occasions in recent months, whereas the government in Damascus was prepared to move people out", the Russian ambassador to the UN said.
He also pointed out another fact that had also been dropped from the broadcast version of the interview. According to Churkin, "each time that the population leaves a besieged area, they move to territories under Syrian government control". "I think this speaks volumes about who the population pin their hopes on as regards the provision of humanitarian assistance", the diplomat said.