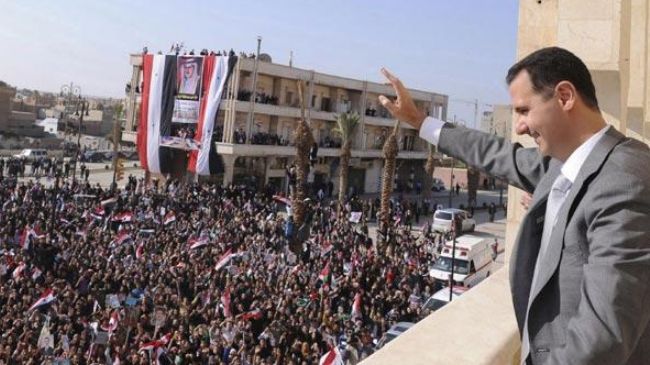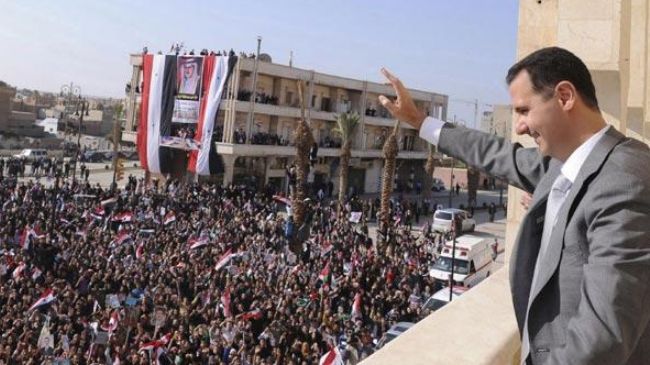 A new survey indicates that the American and British public are against any foreign military intervention in Syria aimed at overthrowing the government of President Bashar al-Assad.
According to the binational YouGov-Cambridge poll, Britons, by a 59-point margin (68%-9%), reject the idea of military intervention in Syria with the aim of toppling Assad's government.
In the US, the Americans are against the idea of regime change in Syria through foreign military intervention by a 26-point margin (42%-16%), the survey says.
The poll also showed a deep public skepticism about arming the militants in Syria.
The study shows that, with a 29-point margin, 45 percent of Americans, versus 16 percent of them, are against any Western plan to supply lethal support to the militants in the Arab country.
In Britain, the poll indicates that 57 percent of the Britons oppose arming the militants, while only 16 percent of the British public are in favor of that idea.
The poll was conducted in mid-March on 3,646 British and 1,022 American adults aged 18 and over.
The news comes as European foreign ministers have failed to reach an agreement on whether to lift an arms embargo on Syria to pave the way for sending weapons to militants.
The European Union should decide on the thorny issue on June 1 when Syria sanctions are largely expected to be renewed.