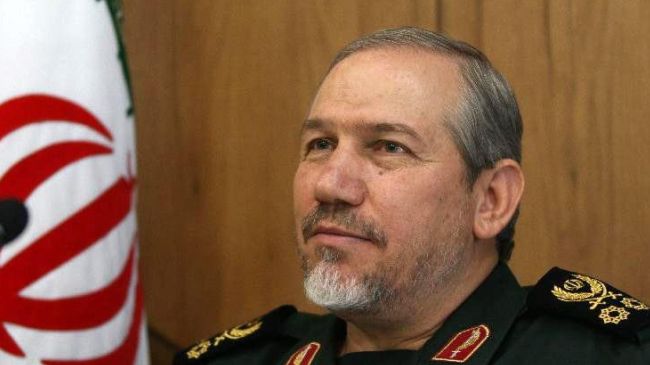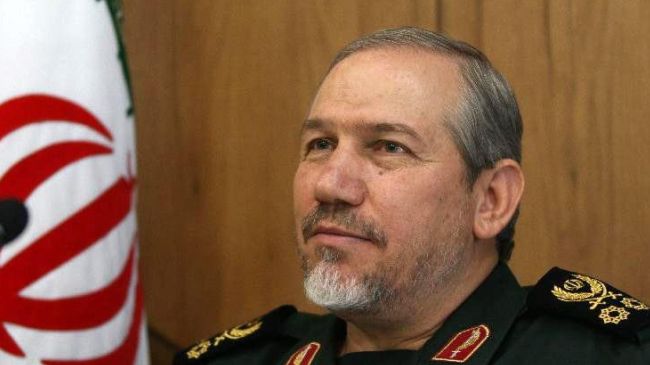 A senior Iranian military official says Iran is the winner of the military and political strategy formulated by the Unites States in the Middle East, stressing that Americans are not trustworthy.
"During the Bonn conference in Germany, Iran offered consultative assistance about the government after the Taliban in Afghanistan but the Americans offered no concessions to Iran and based on this reason and other reasons, the Americans cannot be trusted," Brigadier General Yahya Rahim-Safavi said.
Safavi, who is a senior military adviser to Leader of the Islamic Revolution Ayatollah Seyyed Ali Khamenei, made the remarks on Monday.
The United States and Iran engaged in substantive diplomatic talks in the 2001 Bonn conference on Afghanistan, but former US President George W. Bush named Iran a member of the "Axis of Evil" in the aftermath of the talks.
The Iranian military official said that the US faced a "strategic defeat" in war against Afghanistan as it failed to achieve its main objectives and also suffered great loss.
"Although the US managed to kill [Osama] bin Laden in Afghanistan, it failed to overthrow the Taliban …," Rahim-Safavi stated.
The US also failed to establish security, progress and peace in Afghanistan, he added.
He said the US failed to monopolize power in the world, promote unilateralism and establish its desirable government in Iraq and Afghanistan.
"Most probably, the world will move towards multipolarity such as the power of the Asian continent and no super power at an international scale will remain by 2030," the commander said.
The United States and its allies entered the war in Afghanistan in October 2001 as part of Washington's so-called war on terror. The offensive removed the Taliban from power, but insecurity continues to rise across the country, despite the presence of thousands of US-led troops.