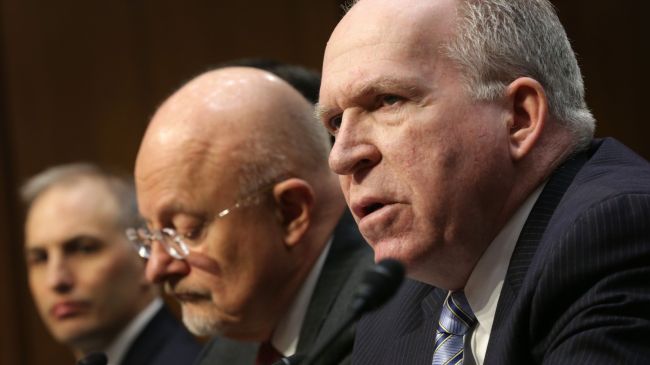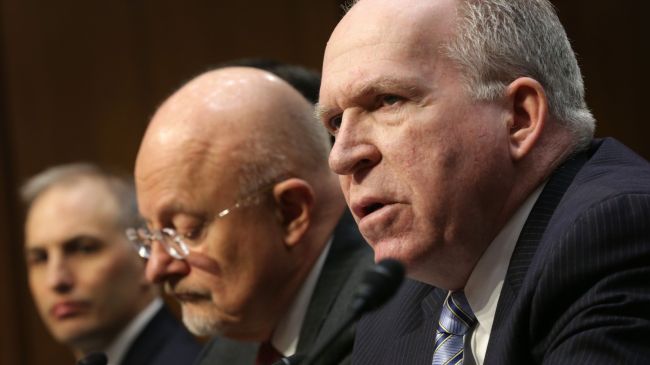 Senior US intelligence officials warn that a number of Americans have joined al-Qaeda-affiliated groups in Syria and they may try to stage terrorist attacks inside the United States.
In testimony before the House Intelligence Committee on Tuesday, CIA Director John Brennan said militant groups in Syria and Iraq are increasing in number and may soon attack both regional and Western countries.
Brennan expressed concern about the fact that al-Qaeda is training foreign fighters at camps in Syria.
"We are concerned about the use of Syrian territory by the al-Qaeda organization to recruit individuals … to use Syria as a launching pad" for attacks on the West, the CIA director said.
"Syria presents a number of challenges to US national security interests in terms of the potential spillover of the fighting inside of Syria to neighboring countries, but also, and increasingly so, concerns on the terrorism front," Brennan added.
Also during the same hearing, James Clapper, the US director of national intelligence, said that "7,500 or so" foreign fighters from 50 countries are operating in Syria.
At least 50 of these foreign fighters are Americans and some may try to conduct terrorist attacks in the US, an intelligence official told the Los Angeles Times.
Clapper said that the militants are too weak to overthrow the Syrian government and President Bashar al-Assad is likely to stay in power.
"I foresee kind of more of the same, sort of a perpetual state of a stalemate where … neither the regime nor the opposition can prevail."
He also pointed to an agreement struck in 2013 to eliminate the Arab country's chemical weapons, saying the deal strengthened the position of President Assad.
But he criticized the slow process of chemical weapons' removal in Syria, saying that only two shipments totaling about 53 metric tons have left the country so far.