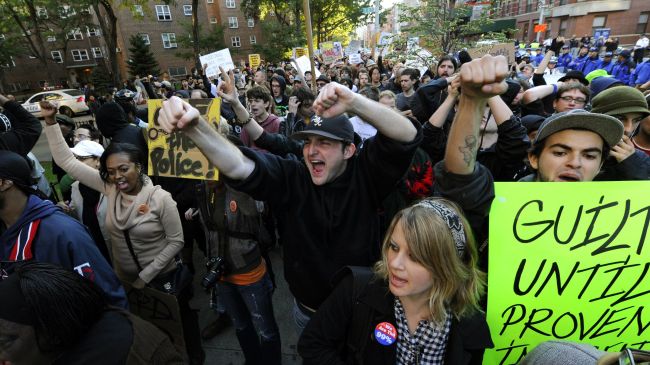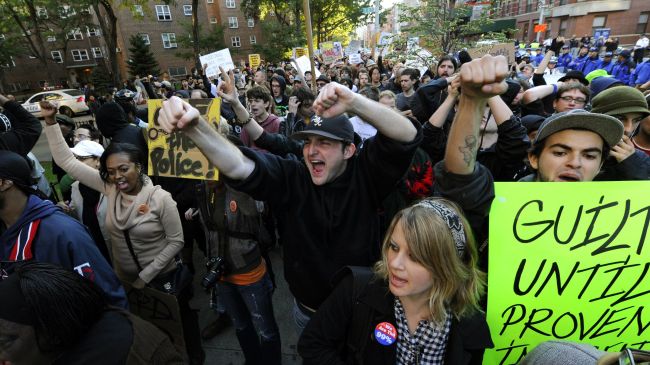 A string of controversies over the killing of unarmed Americans by the US police has raised serious questions about the country's law enforcement system, Press TV reports.
The recent killings and instances of police brutality in America have renewed concerns of the human rights record of the US– the world's self-proclaimed torch-bearer of human rights– as the police officers involved are facing light or no charges at all.
The fatal shooting of the unarmed 18-year-old Ramarley Graham in his grandmother's bathroom by officers in New York sparked protests against the police for their use of deadly force earlier this month.
The police claimed that the black teenager was armed but no gun was ever found in the scene of the killing and the officer who shot him did not have a warrant to enter the house. Yet the officer involved in the shooting and his superior were merely stripped of their revolvers and badges and given desk jobs.
In California, an Orange County sheriff deputy shot an unarmed marine. Sergeant Manuel Loggins died on Feb. 7 inside his vehicle in the parking lot of San Clemente high school in front of his 9- and 14-year-old daughters as he was returning home with them.
On Feb. 19 an Oakland police officer shot and seriously wounded Tony Jones, the cousin of Oscar Grant whose fatal shooting by a police officer in 2009 became a rallying point for Oakland anti-police demonstrators, who consider the case as an example of the US police's brutality and racism.
Also in February, a Florida police officer who tasered unarmed, handcuffed 20-year-old Danielle Maudsley until she was brain dead was cleared of wrongdoing.
Added to all this is the pepper-spraying incident in November 2011 that sparked international condemnation when University of California, Davis campus police used pepper spray against peaceful student demonstrators affiliated with the Occupy Wall Street movement.