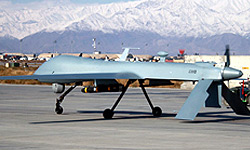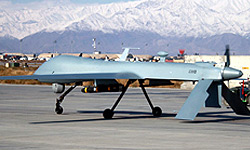 A letter calling for an end to drone strikes in Pakistan, signed by Noam Chomsky, Naomi Wolf, Oliver Stone and 3,000 more American civilians, was delivered to the US Embassy in Islamabad.
A relevant statement said that the letter called upon the American authorities to end the US campaign of drone strikes in Pakistan and to bring the drone policy in compliance with US and international law, Tribune reported.
The letter has been signed by leading US authors, film directors, professors, activists and a Nobel Peace laureate.
The letter cited 474 to 884 civilian deaths caused by US drone strikes in Pakistan since 2004, including 176 children.
It also cited the fear caused among the civilians.
The US peace activists who delivered the letter are in Pakistan as part of a delegation organized by US peace organization CodePink. The delegation will also travel to Waziristan for a peace march to meet the drone strike victims, the statement said.