Palestine
Analysts: Today's cyberattacks can be very costly for the Israeli regime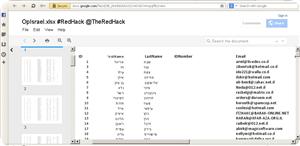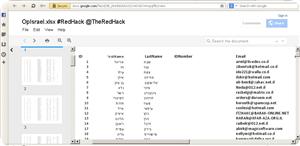 Palestinian political analysts said that the cyberattacks on Israeli websites on Sunday can be very costly for the Israeli occupation and the next few hours will reveal the severity of its losses.
Political analyst Hasan Abdo told the Palestinian information center (PIC) that such cyberwarfare could be considered one of the most effective modern tools to confront the occupation and its crimes, calling for not underestimating it.
"Having such large number of supporters for the Palestinian cause from all over the world joining forces with each other to launch such coordinated and successful attack confirms that this warfare is going to bear fruit," Abdo emphasized.
He added that the coming hours would disclose the size of the Israeli failure to protect its electronic defenses.
For his part, Tawfiq Abu Shumer, a specialist in Israeli affairs, told the PIC that the cyberattacks undoubtedly affect and destabilize the Israeli occupation state, noting that the Israeli government hastened yesterday after receiving threats in this regard to warn its citizens to be cautious when dealing with emails and websites.
Abu Shumer hailed the international hacking group "Anonymous" for waging cyberattacks on behalf of the Palestinian people against the Zionist entity that occupied their land.
He also appreciated its stated support for the Palestinian people and their national cause and urged it to continue its cyberwarfare against the occupation and to target the most important Israeli security and military websites.
Dozens of Israeli websites were hacked in early hours Sunday, including pages of the Israeli premier's office and the Tel Aviv stock exchange, in the largest cyber offensive yet against the Israeli occupation regime.
The cyberattack was dubbed as "Operation Israel" and led by the multinational hacking group "Anonymous," which says its cyber campaign aims to retaliate to Israel's crimes in Gaza and the West Bank.
Several official websites were defaced today with photos of long-term hunger striker Samer Issawi, deceased Palestinian prisoner Maysara Abu Hamdiya and other posters reflecting the group's support for Palestine and its people.
"The names and email addresses of some 1,500 Mossad agents have also been made public in the Google Documents service."
The organizers said it would be "the largest Internet battle in the history of mankind" that would eventually "wipe Israel off the map of the Internet" on April 7.
For its part, Haaretz newspaper also said today that the Israeli websites were hit widely in a wave of cyberattacks and the extent of damage is yet unknown.