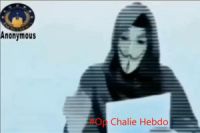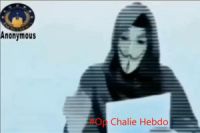 A Belgian branch of the hacker group Anonymous has declared a war on ISIL and al-Qaeda terrorist groups in revenge for a recent deadly attack on the Paris office of the satirical weekly magazine Charlie Hebdo.
In a video uploaded to YouTube on Friday, a French-speaking masked member of Anonymous, which is a loosely associated international network of activist and hacktivist entities, said, "We will track you down — every last one — and will kill you" in a new campaign against Takfiri groups, called #OpCharlieHebdo.
He said "You allowed yourselves to kill innocent people, we will therefore avenge their deaths… We will not let your stupidity kill our liberties and our freedom of expression. We have warned you; expect your destruction."
He said that his group decided to "declare war on you, the terrorists" in the wake of the Wednesday attack, in which a dozen people were murdered.