North America
Another storm brings more snow to winter-weary East Coast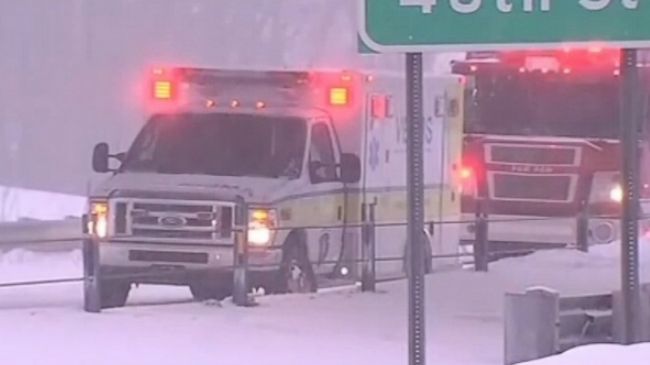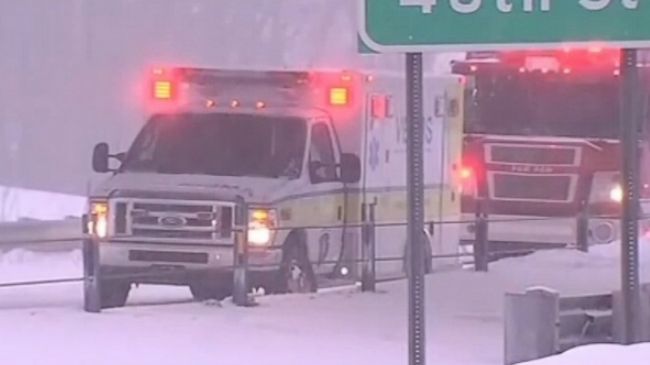 Another storm system barreled up the East Coast Tuesday bringing more snow to the morning's commute ahead of another system carrying rain, forecasters said.
Heavy snow was forecast to fall in New York during the morning commute after it moved though the nation's capital and before it begins its trek into New England, NBC News reported.
"Unfortunately for the people of New York the morning is going to be really bad because it will be heavy snowfall right through the commute," said Kevin Roth, lead meteorologist at The Weather Channel. "They can expect between two and three inches, and that will cause problems on the roads."
The system was expected to dump as much as 5 inches of snow over parts of New England and not pass through Maine until late Tuesday.
On Wednesday, another system was set for the East — this one forecast to bring rain. Roth said once the rain clears out, warmer temperatures are on tap for the region into next week.
The system blanketing the East Coast with snow Tuesday left up to 8 inches of snow in parts of Minnesota, Wisconsin, Illinois and Michigan Monday.
Parts of Chicago experienced near-whiteout conditions Monday as wind gusts as high as 30 mph were recorded, NBC News said. Similar conditions were reported in southeastern Michigan.
At St. Michael's College in Colchester, Vt., an electric space heater malfunctioned overnight, damaging a student apartment building and sending 22 residents into near-zero weather, WPTZ-TV, Burlington, Vt., reported.
As of early Tuesday, 335 flights had been delayed at US airports while 564 flights were canceled, FlightAware.com reported. Liberty International Airport in Newark, N.J., said about 25 percent of its arrivals and departures were canceled or delayed.
More than 1,350 flights into and out of US airports were canceled Monday and more than 4,300 other takeoffs and arrivals were delayed.
Road travel was dangerous as the snow blanketed highways in the path of the storm, officials in several states said. The Pennsylvania Turnpike was operating under weather emergency conditions, state officials said, with reduced speed limits of 45 mph.
AccuWeather.com reported visibility was reduced to a half-mile as snow fell heavily in and around the Baltimore area and pushed into Philadelphia.
Wind created problems for Great Lakes communities, officials said. AccuWeather.com, citing New York State Police, reported several empty tractor trailers were blown over in Westfield, N.Y., between Erie, Pa., and Dunkirk, N.Y., early Tuesday. The National Weather Service reported a wind gust of 51 mph in Dunkirk.
Many areas in the Northeast and New England have gotten two to three times their annual winter snow averages already, NBC News said. Philadelphia, which usually has about 16 inches by now, has received 55.4 inches. The 55.6 inches recorded in New York City is more than triple the typical 17.4 inches. In Boston, where the average for this time of year ids 29.4 inches, 53.5 inches have fallen.