Iran
'Anti-Iran war rhetoric, Zionist regime's blunder'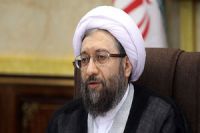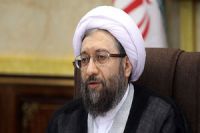 Iran's Judiciary Chief Ayatollah Sadeq Amoli Larijani has scoffed at Zionist regime's war rhetoric against the Islamic Republic, saying the Zionist regime is making a mistake by threatening military action.
Larijani said in the northwestern Iranian city of Orumiyeh on Wednesday: "This is the Zionist regime's stupidity to raise the issue of an attack on Iran."
He described the idea of an aggression on Iran as a foolish mistake on the part of Zionist regime.
He added: "…No state dares to attack Iran."
He said the Islamic Republic will defend itself against any aggression.
On October 4, Iran's Defense Minister Brigadier General Hossein Dehqan downplayed Zionist regime's warmongering threats against Tehran and said the Zionist regime is "too weak to dare make such a brazen move."
Dehqan said: "Zionist regime's Prime Minister Benjamin Netanyahu's recent aggressive reaction and warmongering remarks shows the Islamic Republic of Iran's political success and influence in the international arena."
Zionist regime's warmongering remarks against Iran came as a recent national poll in the United States shows that 75 percent of Americans favor direct diplomatic negotiations with Iran over the country's nuclear energy program.